Phile under: What to Do
Weekend Picks
Pride parade, courtroom drama, and circus hijinks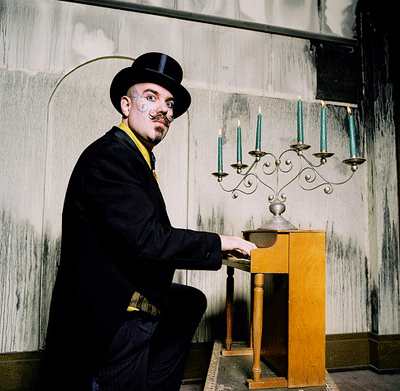 Wanderlust Circus presents The Rose Rush
Time to bust out your bustier and untangle your fishnets, for the monthly vaudevillian freak-fest that is Wanderlust Circus. For The Rose Rush, Wanderlust's intrepid collective of acrobats, aerialists, and sharp-tongued carnival barkers, puts its talents to a tale of Northwest conquest, "in which a cunning captain of commerce comes gunning for the creme de Cascadia."
Portland Pride 2010
Grand Marshaled by Grande Dame Darcelle XV, the annual Portland Pride Parade will fill the streets with gay merriment, and then converge at the waterfront for a whole weekend's worth of music, pageantry, and queer-friendly vending. (Parade begins at 11:30, followed by scheduled events from noon on.) In the immortal words of the Glenda the Good Witch: Come out, come out, wherever you are.
Imago Theater Backs Like That
Best known for her animal stage spectacles, a la Frogs, Imago Theater's Carol Triffle also pens the occasional people-play. Backs Like That, her latest wackily existential offering, features an original musical score by Imago composer Katie Griesar—and they're giving it away! Make a reservation to see it for free.
NW Dance Project Summer Splendors
NW Dance Project celebrates a year in the Mississippi neighborhood, hosting a set of world premiere works from Northwest choreographers James Canfield (founding Artistic Director of Oregon Ballet Theatre) Sarah Slipper, Carla Mann, and Lauren Edson, in its intimate studio setting. "You're drawn in differently," says Slipper. "The dance, the sweat, the action is inches away from you … it's almost how dance should be seen, up this close." Tickets and showtimes available here.
Testimony: Equality On Trial
The Brody Theater presents a "courtroom drama" with pressing political relevance—a reenactment of real court transcripts from the recent hearings addressing Proposition 8, a ballot initiative to uphold the ban on gay marriage. Part of a national effort to bring the touching testimony of gay plaintiffs to the public, this piece, timed to coincide with Pride, is on a mission to humanize the movement.