phile under: pop policymaker
Cary Clarke's First Official Summer
Former PDX Popper makes local music a municipal matter.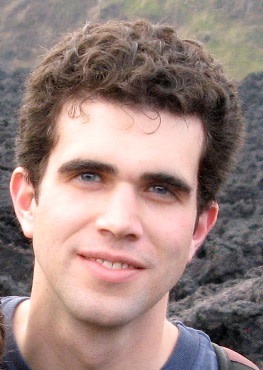 PDX Pop Now! is—well, very soon! There's the City Hall showcase on the 22, and a week later, a three-day onslaught of all-ages music will blast industrial Southeast like a midsummer super-soaker. But all that will get plenty of press.
Meanwhile, former Pop-eratti Cary Clarke is making his own splash in local government. A founding member of PPN *, as well as a longtime local musician, rock journalist, and all-ages scene supporter, Clarke signed on this April with Mayor Sam Adams as the City Of Portland's Arts & Policy Coordinator, parlaying several summer flings with the arts, into a year-round commitment.
"'I work on policy in the mayor's office' definitely sounds better to my grandparents than 'I help run an all-volunteer local music nonprofit,'" he laughs. But despite his new, more official role, Clarke's original goal remains: to make the Portland metro area an environment where arts—and perhaps especially music—can survive and thrive.
For those of you keeping score at home, here are five things Clarke has already helped change:
• The Oregon Liquor Control Commission (OLCC), under Clarke's and others' prompting in '07 and '08, revised its rules to allow more performing arts facilities to admit people under 21.
• The Portland metro area has attained a partnership with the Kennedy Center's Any Given Child program, which will help build an arts education plan for every K-8 student in the area.
• Portland's municipal on-hold music is now a hand-picked selection of 15 top-notch indie rock songs by local bands.
• Clarke has partnered with the Right Brain Initiative, a program of the Regional Arts & Culture Council (RACC), to bring working artists into K-8 classrooms for curriculum-integrated arts learning.
• The city is working closely with the Creative Advocacy Network (CAN) to bring a measure to the ballot that would create a $15-20 million annual dedicated public fund for arts and culture in the region.
*alongside your Culturephile