What to Do
Weekend Picks!
Faeries v Tikis! Air thick! Helium, Pop Now! (Gibberish decoded below.)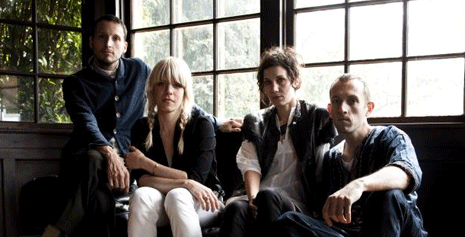 PDX Pop Now!
All weekend. All ages. Free. Need we say more? Very well, here's much more.
Make The Air Thick
If this dance event were not recommended by the personal charm of its choreographer, Danielle Ross, and by the musical contribution of post-pop maestro Jordan Dykstra, Culturephile might dismiss it as flimflam. The press release promises that the work will "examine how structure, control, consistency, inconsistency, lust, progress, approval, and more have seeped into our shared understanding of what we need to feel full." Hmmm. Let me rephrase that: "This work will attempt to express through music and dance, what cannot succinctly be said in words." Go find out what these guys are trying to say.
Helium Comedy
Wanna lighten the aforementioned thick air? This weekend, new comedy club Helium, a franchise of a Philly operation that books a large roster of nationally-acclaimed laugh-inducers, opens its doors in Southeast Portland. Acerbic local Auggie Smith will be the first featured performer for this, the opening weekend—not to be confused with the upcoming Grand Opening, to feature Maria Bamford. Watch this space for more details.
Tiki Kon
Totem statuary. Fruity colada cocktails. Eye-popping island print fabric; burlap, thatch, and bamboo. This. Is. TIKI. Well, technically, it's not; the word actually originates in M?ori mythology. But in modern parlance, "Tiki" has become a buzzword for "60s retro island kitsch." Though that aesthetic may seem festive enough on its own terms, it's been allocated a special weekend of celebration—complete with a Tiki tour, swanky musical guests, and an art show.
Faerieworlds
Only serious sylphs and nymphs need apply for this subculture spectacle, a convergence of some 10,000 pairs of gossamer wings, just a flutter down I-5 near Eugene. With Celtic and whimsical musical acts like Faun and Trickie Pixie, and vendors of all manner of fairy finery, this event promises to mobilize the fey fringe to new flights of mischief and mayhem.