phile under: weekend picks
Monarques at Rontoms
Monarques will have Rontoms all aflutter this Sunday.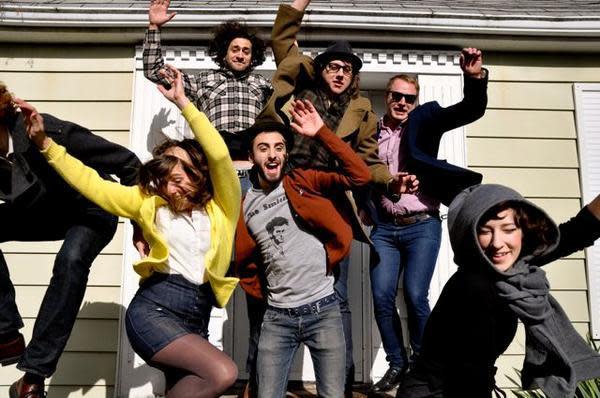 This spring, the seven-member swarm of Monarques landed a spot on NPR syndicated super-show A Prairie Home Companion. Now prepping to alight on a west-coast tour, the 50's-style pop band will appear at Rontoms (6th & E Burnside) for this week's Sunday night patio rollick, alongside Menomena-member side-project Ramona Falls. Well, heck gee; if they're good enough for Garrison, they're good enough for me.


For a more comprehensive list of upcoming events, visit the Arts & Entertainment Calendar!