SEE, HEAR, DO
Fall Arts Preview 2010
The New Nimble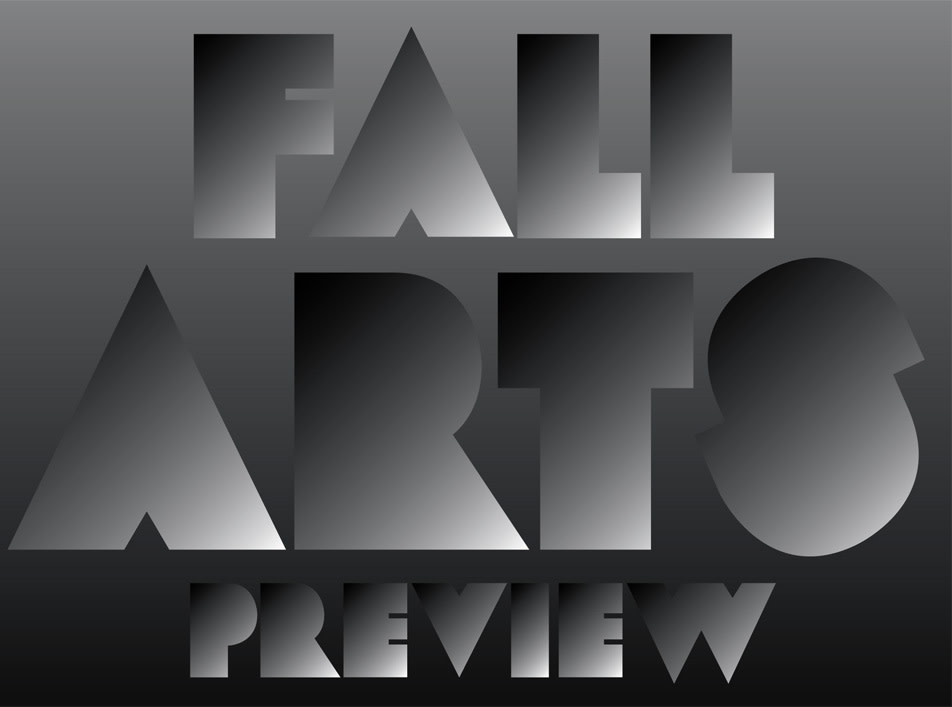 A leaner era demands a new label—at least if you believe the economists and the pundits. But as Portland's artists and arts institutions prepare for the fall season of programming, they are proving that all you really need are some new moves.

THEATER
THE

LONGER

HORIZON
Chris Coleman
PORTLAND

CENTER

STAGE

The financial straits of the past two years have taught Chris Coleman a lesson he can sum up in two words: "be nimble."
When Coleman took over Portland Center Stage 10 years ago, he planned a transformation in two acts: build a new theater, then fill it with a company that would be "a national voice of new work." PCS's new home, the Gerding Theater at the Armory, opened in 2006, but now sags under a $346,500 annual interest payment on $4.3 million in debt. And with last year's layoff of PCS's literary manager (the person who searches for, reads, and develops new plays), the "national voice" hope remains a dream. "That was hard," says Coleman wistfully. "We've had to recalibrate how fast we're moving forward."
PCS was hardly alone among theaters nationally, or arts institutions locally, in making tough decisions. Fresh from attending a national theater conference, Coleman says PCS's peers, on average, cut their budgets by 17 percent. But at home he finds bright spots amid the carnage. PCS's season tickets and attendance last year were the second highest in its history, Coleman notes. Since 2007, the theater has tripled its number of donors, adding major players like Dan Wieden and Umpqua Bank.
Coleman's recipe? "Put on something someone who really loves theater can't say 'no' to," he says—namely, a Big Show. Another ingredient: bite. Last year's musical opener, Ragtime, was both a hit and a poignant nod at Portland's long-standing racial tensions. This year's opener, Sunset Boulevard, promises all the fun of Billy Wilder's fashionable send-up, but with a subtext befitting our own time, what Coleman calls "the hypnosis that can happen in pursuit of the American dream." —RG
SHOWS

TO

KNOW
CHESAPEAKE
Nov 3-21 Profile Theatre dedicates its 14th season to contemporary Minnesota playwright Lee Blessing, whose work includes A Walk in the Woods and Going to St Ives. Here, he's penned a monologue about an ambitious performance artist, a conservative politician, and the latter's dog, a Chesapeake Bay retriever named Lucky. Among Blessing's recurring concerns are the nobility of reconciling opposing viewpoints and seeking the elusive mutual understanding. Call for showtimes. $15–28. Profile Theatre, 3430 SE Belmont St. 503-242-0080. profiletheatre.org
AH, WILDERNESS
Sept 7-Oct 10 Artists Rep stages its second Eugene O'Neill production in as many months. After the harrowing familial nightmare of Long Day's Journey into Night, O'Neill's lone foray into comedy offers the amiably palate-cleansing plot of a poetic, love-struck teenager in early 20th-century New England who nearly blows his chance with the pretty girl next door. Wed–Sun at 7:30; Sun at 2. Call for additional Wed showtimes at 11. $25-47. Artists Repertory Theatre, 1515 SW Morrison St. 503-241-1278. artistsrep.org
KISS ME LIKE YOU MEAN IT
Oct 8-31 British playwright Chris Chibnall's brisk and fervently heartfelt tale takes flight as two couples collide at a drunken cocktail party. The older couple, Don and Edie, have an electric zest for love and life that kindles sparks in nascent lovers Ruth and Tony, whose emerging attraction for each other is somewhat muted by their mutual unavailability. Reluctant romantics may want to memorize some of the more motivational speeches. Thu-Sat at 7; Sun at 2. $28-32. World Trade Center Theater, 121 SW Salmon St. 503-235-1101. thirdrailrep.org —JC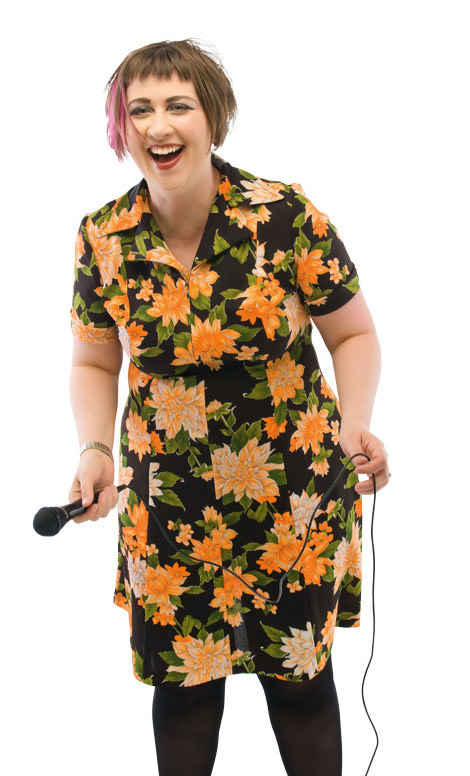 COMEDY
THE

NEXT

LAUGH
Virginia Jones
COMEDIENNE
"You know what really gets my goat?" asks Virginia Jones. "Wolves."
Pause … hope … laughter.
In the suspenseful lifestyle of casting one-liners for yuks (and bucks), Jones is one of a growing cabal of local weekend warriors tackling stand-up comedy—and, sometimes, slowly, starting to shape their work schedules around the gigs rather than vice versa.
"The great thing about stand-up," she asserts, "is that you can work and hone until you get it just right … It's completely unlike brain surgery." Pause … hope …
On September 4, Jones will perform in the Grand Dames of Comedy showcase at Hawthorne Theatre and host two open-mic nights for Curious Comedy Theater, Portland's first and only nonprofit comedy group.
"There's a lot of new energy," Jones says, noting the three-year-old Bridgetown Comedy Festival's importing of such nationally acclaimed acts as Patton Oswalt and Janeane Garofalo and the opening of city's first comedy chain franchise, Helium, which lifted off this summer.
Why the sudden P-town laugh riot? Is it our coping mechanism for rising unemployment? Indie-rock fatigue? Jones calls it a perfect storm of rising national interest (e.g., the reality show Last Comic Standing), plus the growing chops of locals like Richard Bain, Christian Ricketts, and Marcia Belsky.
"There's all this hungry talent," she says. "They book anywhere they can—old-man bars, Thai restaurants—just to some get mic time."
"When I started doing showcases, going to comedy was only slightly less hip than going to a funeral," Jones adds, without pause but with plenty of hope. "I think now it's starting to explode." —AA
SHOWS

TO

KNOW
CURIOUS COMEDY THEATER'S COMEDY ROULETTE
Oct 8-23, Nov 6-20 A small cast of improvisational cutups including Stacey Hallal, Bob Ladewig, Virginia Jones, and Josh Fisher will redirect their comedy sketches and prepared material based on whatever the audience wants to see. Can we handle that much responsibility? Curious Comedy Theater, 5225 NE MLK Jr. Blvd. 503-477-9477. curiouscomedy.org
GREAT DAMES OF COMEDY
Sept 4 at 8 A slew of she-larious locals storm the stage in (presumably) diamonds, feathers, and big hats for a little X-chromosome humor. Picture the rowdy gals and quiet introverts from your high school all grown up and cracking wise. Belinda Carroll hosts. $5. Hawthorne Theatre Lounge, 3862 SE Hawthorne Blvd. 503-233-7100. hawthornetheater.com
GREG PROOPS
Sept 9-11 The dapper Proops is a versatile comic best known as one of the performers on the American version of Whose Line Is It Anyway?, a show that required him to slip in and out of multiple characters, Zelig-like, for laughs. Targets include Christian psychos, gun-toting rednecks, and, the root of it all, our nation's City-on-a-Hill Puritan heritage. Helium Comedy Club, 1510 SE Ninth Ave. portland.heliumcomedy.com —JC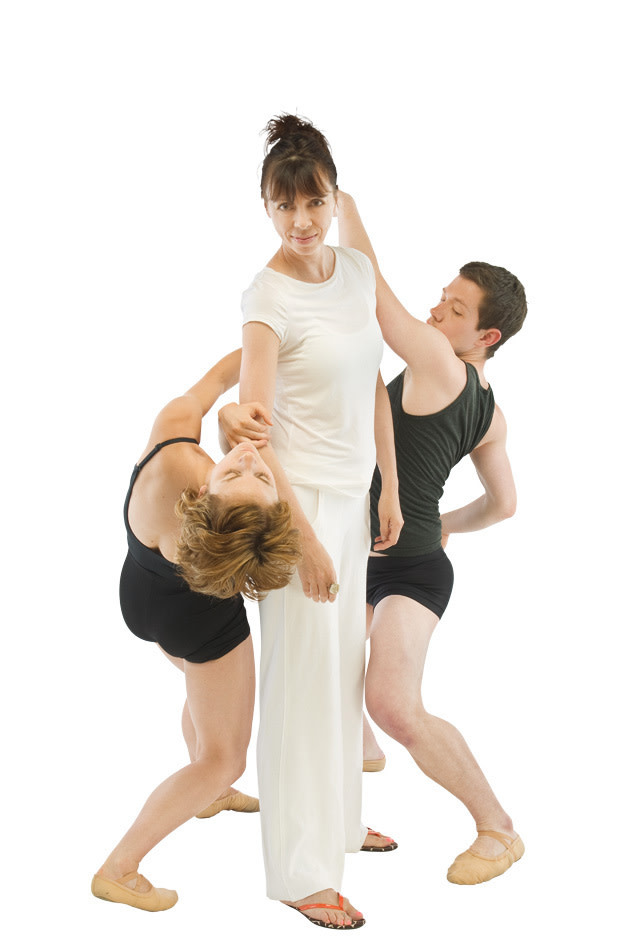 DANCE
DEFYING

GRAVITY
Sarah Slipper
NORTHWEST

DANCE

PROJECT
Apparently no one told Sarah Slipper there was a recession. After founding her six-year-old Northwest Dance Project at the height of the economic boom, she decided, in the depths of the crash last spring, to grow. She took over the former Mississippi Ballroom space at 833 N Shaver St and, in just one year, established a full-time dance company, presented 21 new works, and conducted the international talent competition Pretty Creatives, plus a program to present the winners' work, LAUNCH:4.
"I get them in Portland, get 'em relaxed," the former ballet mistress for Oregon Ballet Theatre says of the choreographers and dancers who've arrived from as far away as London and Korea, "and then you start to really see their personalities, and their talent."
On September 30, NWDP will present "New Now Wow!"—the first performance in the refurbished Lincoln Hall. It will feature Loni Landon from New York, André Mesquita from Portugal, London-born Ihsan Rustem, and Olivier Wevers from Belgium—a quartet Slipper emphatically calls the "new stars of the dance world."
The claim may seem grand, but consider Slipper's own résumé: the Moscow's prestigious Bolshoi Theatre recently featured one of her pieces, and Andrea Parson, a Slipper protégée and NWDP company member, is one of six US dancers to receive the 2010 Princess Grace Award (from the late Grace Kelly's elite arts foundation).
By bridging ballet's conventions with the innovation, risk, and excitement found in contemporary dance, Slipper has found a niche. "You don't always need a wealth of resources to create," she says."Where there's a will and heart, you find a way to do it." —AA
SHOWS

TO

KNOW
MARTHA GRAHAM DANCE COMPANY
Nov 9 at 7:30 This celebrated company re-creates Graham classics and stages new works inspired by one of the 20th century's most influential choreographers. The program includes local dancermaker Josie Moseley's Lamentation Variations, inspired by Graham's tragic and cathartic Lamentation. $22 and up. Arlene Schnitzer Concert Hall, 1037 SW Broadway. 503-248-4335. whitebird.org
OREGON BALLET THEATRE
Oct 9–16 The Sleeping Beauty Artistic director Christopher Stowell adds his own choreographed embellishments to this exquisite ballet based on the Brothers Grimm fairy tale. Tchaikovsky's stately score, particularly the gorgeous waltz played during Princess Aurora's birthday party, is among the Russian Romantic's most revered works. Keller Auditorium, 222 SW Clay St. 503-222-5538. obt.org
JAYANTHI RAMAN DANCE COMPANY
Sept 12 at 4 Shrishti Creation
Accompanied by a live orchestra from India, Jayanthi Raman and ensemble perform three classical Indian temple dances that incorporate yoga, martial arts, and folk and tribal dances in vivid costumes sure to dazzle both devotees of Bollywood pageantry and traditional dance. $19–41. Newmark Theatre, 1111 SW Broadway. 503-248-4335 —JC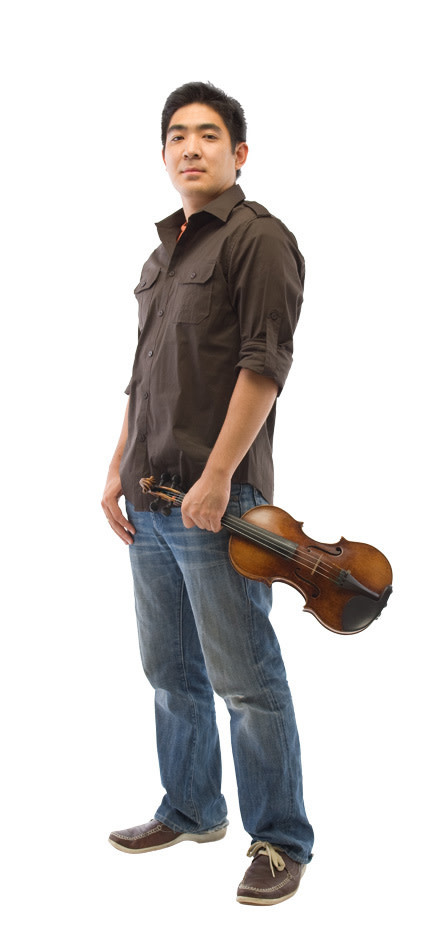 CLASSICAL
BUSTING

THROUGH

THE

BARRIERS
Jun Iwasaki
OREGON

SYMPHONY
When Jun Iwasaki arrived to audition for the concertmaster position at Oregon Symphony in 2007, he already had plenty of cred. He'd won the sole spot in the prestigious Cleveland Institute of Music's Concertmaster Academy and served two seasons as concertmaster for the Canton Symphony Orchestra, in Ohio. But all that mattered at the tryout was how well he performed as the conductor's right-hand musician.
"When you audition for concertmaster, it's do or die," he says. "You either get the top position, or no position."
Iwasaki nailed it, becoming, at age 25, the symphony's youngest concertmaster ever. Now 28, and having just weathered a year in which he and his fellow musicians had to shrink their schedules by three weeks (the equivalent of a 7.3 percent pay cut) and the symphony as a whole used more than a third of its $19 million endowment to pay off long-term debt, Iwasaki sees the symphony facing its own longer-term thumbs-up-or-down vote—from the audience. "We're branching out," he says of a new season in which novel offerings like a live accompaniment to Alfred Hitchcock's Psycho will reverberate through the Arlene Schnitzer Concert Hall. "Maybe if they see we are really good at playing Psycho," Iwasaki says, "they'll come listen to a different type of concert."
Mainly, Iwasaki hopes the baton and bows can pierce through what he calls "the audience/performer barrier."
"Besides the tuxes, we're pretty normal people," says Iwasaki of his musician colleagues. "I'm totally open to people walking up to me during an intermission saying what they enjoyed or what they'd like to see, or just, you know, saying 'hello.' I think a lot of people are afraid to do that. That's unfortunate. The hardest part is to convince a younger generation that we're not untouchable." —AA
SHOWS

TO

KNOW
OREGON SYMPHONY
Sept 25 at 7:30 Mozart's Grand Mass The symphony welcomes guest conductor Steven Zopfi and the Portland Symphonic Choir to the stage for Mozart's most brilliant choral work. Less celebrated than the composer's Requiem Mass, the towering dramatic scope of the piece is enhanced by the mystery surrounding its creation. Classical scholars continue to debate what Mozart hastily added or perhaps omitted from this unfinished masterpiece. $23–88. Arlene Schnitzer Concert Hall, 1037 SW Broadway. 503-228-1353. orsymphony.org
PORTLAND CHAMBER ORCHESTRA
Sept 10–12 Chopiniade In celebration of the 200th anniversary of pianist Frédéric François Chopin's birth, the PCO will team up with the Portland Festival Ballet for a program of graceful romanticism in music and movement. Joining the orchestra is Mei-Ting Sun, a past winner of the National Chopin Piano Competition. $25. Fri at 7:30 at Venetian Theatre, 253 E Main St, Hillsboro. Sat at 7:30 and a benefit recital Sun at 3 in Kaul Auditorium, Reed College, 3203 SE Woodstock Blvd. 503-771-3250. portlandchamberorchestra.org
PORTLAND OPERA
Sept 24, 26, 30 & Oct 2 Pagliacci & Carmina Burana Greasepaint fantasy masks genuine heartbreak in Ruggero Leoncavallo's Pagliacci, an Italian tearjerker from the 1890s about a jealous clown who discovers that his wife is leaving him for another man—both in the play they're performing and in real life. In the second feature, pounding rhythms and lyric beauty tango through Carl Orff's thunderous Carmina Burana, a celebration of life, love, and lust. The finale includes a cameo from the BodyVox dance company. Fri, Thu & Sat at 7:30; Sun at 2. Tickets start at $20. Keller Auditorium, 222 SW Clay St. 503-241-1802. portlandopera.org —JC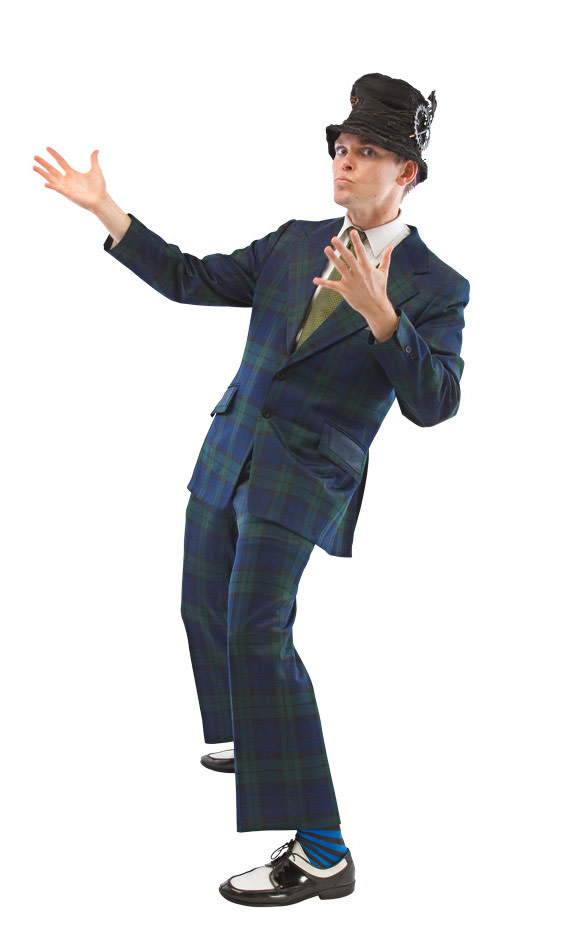 VAUDEVILLE
THE
PAST

'S

FUTURE
Noah Mickens
WANDERLUST

CIRCUS
At age 14, Noah Mickens learned to juggle, hoping to earn a few coins to keep his family off of the streets of Los Angeles. "I began to meet other people who were into that sort of thing," he recalls, "and I started to think of myself as a circus performer."
Mickens tells the tale of his early years with the impartial air of one of his fascinations—the Joker of Batman comic fame (who, in zoot suit and white face, he also resembles). Cicuri Curajul, Cabaret Babylon, and Moe are just a few of the tongue-twisting names of Mickens's early projects. "Now," he says, "when it comes to circus in Portland, I am the guy to come to."
Mickens most recently co-founded and continues to creatively lead the Wanderlust Circus. He emcees variety vaudeville musicals at Bossanova Ballroom with his troupe and recently directed the acclaimed carnival opera Queen of Knives. On September 24 he will present a new Wanderlust work, Summer's Last Sizzle, with acrobats and aerialists. They're all just part of what he calls the "greater culture at work" of circus, vaudeville, and cabaret groups like MarchFourth Marching Band, Vagabond Opera, 3 Leg Torso, Gypsy Caravan, Stolen Sweets, and Trashcan Joe. "You could call it by many names," he argues, "but I like to call it the 'Bohemian culture.' You've gotta call it something, right?"
Indeed. But don't pin it down. "Vaudeville is a medium that's very amenable to evolution, because it can encompass any act that can hold people's attention," Mickens says. "It originated at a time when there was so much performance being done and so much money was being made, but like a quarter at a time." —AA
SHOWS

TO

KNOW
SALON L'ORIENT
Sept 21 at 9 p.m. The Arabian Nights ambience that permeates the Fez Ballroom is the optimal setting for this monthly Eastern "nouveau" dance showcase set to live and recorded trance-inducing music—all decked out in dusky gothic trappings. The conclusion of the festivities is like awakening from a particularly exotic and spicy dream. Fez Ballroom, 316 SW 11th Ave. 503-221-7262. fezballroom.com
WANDERLUST CIRCUS
Sept 24 at 9 p.m. This malleable mélange of vintage-inspired artists—including aerialists, jugglers, musicians, dancers, contortionists, and magicians—aims to combine Old World cabaret charm with elements of 21st-century "extreme" entertainment. For each performance there is a story line set to songs written for the occasion. Bossanova Ballroom, 722 E Burnside St. 503-206-7630. wanderlustcircus.com
CIRCUS ARTEMIS
October, date TBA Boasting the finest array of circus women in town, this all-female collective swoops, spins, and glides into its fall fundraising. Let the acrobats, aerialists, jugglers, and clowns dazzle you—then make a donation so this high-flying troupe can continue to prepare for its coming circus spectacular, scheduled for March 2011. Visit circusartemis.org for information. —JC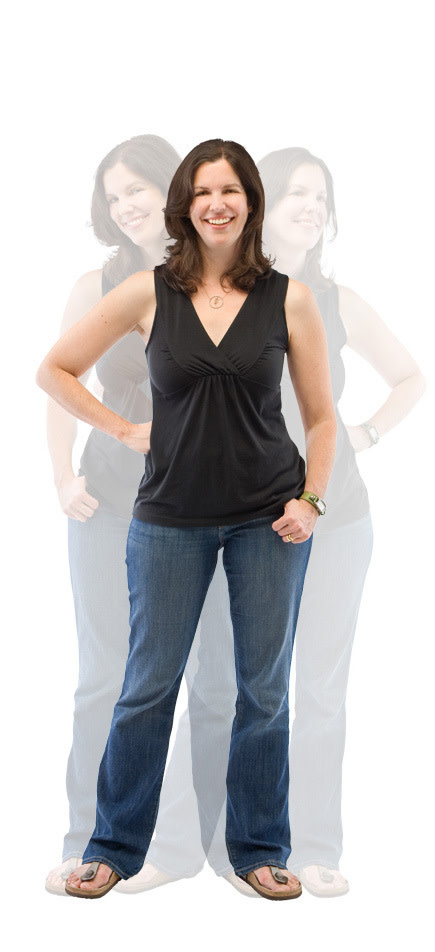 TBA

2010
FRUGALITY

'S

PIONEER
Cathy Edwards
PORTLAND

INSTITUTE

FOR

CONTEMPORARY

ART
The Portland Institute for Contemporary Art has long perched on creativity's proverbial cutting edge. But the scrappy 15-year-old increasingly appears to be way ahead of its peers in economics, too. "PICA has always done a lot with a little," says guest artistic director Cathy Edwards. "So the bad times aren't a brutal new reality."
Free from the burden of owning a building or fretting about a shrinking endowment, PICA transitioned 10 years ago from a typical season of performances to the weeklong, intensive Time-Based Art Festival. The shift has proven to be a glove-like fit for both the era and Portland. By anticipating commercial and cultural trends like "pop-up" retail and flash mobs, TBA (Sept 9–19) has enlivened the entire city with performances and exhibitions in virtually every traditional Portland venue plus plenty of little-known nooks and crannies, the most successful being the long-shuttered but splendid Washington High School in the Buckman neighborhood (TBA's base camp this year, too).
In the second of what will be her three turns as guest director, the New Haven, Connecticut-based Edwards is weaving together a festival of PICA returnees (the Wooster Group, Dayna Hanson, and Nature Theater of Oklahoma) and newcomers who are—perhaps more than in any previous year—connected by a theme, which Edwards describes simply as "storytelling."
Shakespeare, Beckett, and Merce Cunningham, anyone? "I've been thinking a lot about the classic voices that have informed a collective sense of who we are," Edwards says. "These are really complex times. I'm craving something emotional: being in the room with art that can be profoundly moving." —RG
SHOWS

TO

KNOW
GARE ST. LAZARE PLAYERS
Heralded as the leading contemporary interpreters of Samuel Beckett, Ireland's Gare St. Lazare Players reach beyond Beckett's more commonly performed plays to his fiction: "First Love," one of Beckett's earliest works, offers a look at his emerging tragicomic sensibility (Sept 10-13 at 8:30); "The Beckett Trilogy" is a three-hour tour of the writer's trio of novels, Malloy, Malone Dies, and The Unnamable, described by Variety as a "spell-binding marathon" of the "supreme poet of mankind at its lowest ebb" (Sept 14 at 6).
THE WOOSTER GROUP
The legendary New York multimedia theater group goes virtual with "There Is Still Time… Brother," an interactive, panoramic meditation on war that puts the audience at the center and—for the one member who sits in a lone swivel chair—in control of a 30-minute, 360-degree barrage of everything from battlefield footage to the blogosphere (ongoing, Sept 10-18 4:30-8:30). The Wooster Group's director, Elizabeth LeCompte, will join a panel discussion on the ensemble's history and technique (Sept 12 at 2:30).
CHARLES ATLAS
One of his generation's most probing media artists, Charles Atlas, 52, will offer a triptych of his wide-ranging, interdisciplinary work. "Tornado Warning" is a five-channel video piece built upon Atlas's early childhood memories of Missouri tornados (daily, Sept 10-19 noon-6:30). Atlas will present a live mix of prepared and sampled video performed with musician-composer William Basinski (Sept 10 at 10:30 p.m.). And in "With Merce," Atlas lectures on and screens some of the 40 years of films and videos he made with the late choreographer Merce Cunningham (Sept 11 at 2:30). —RG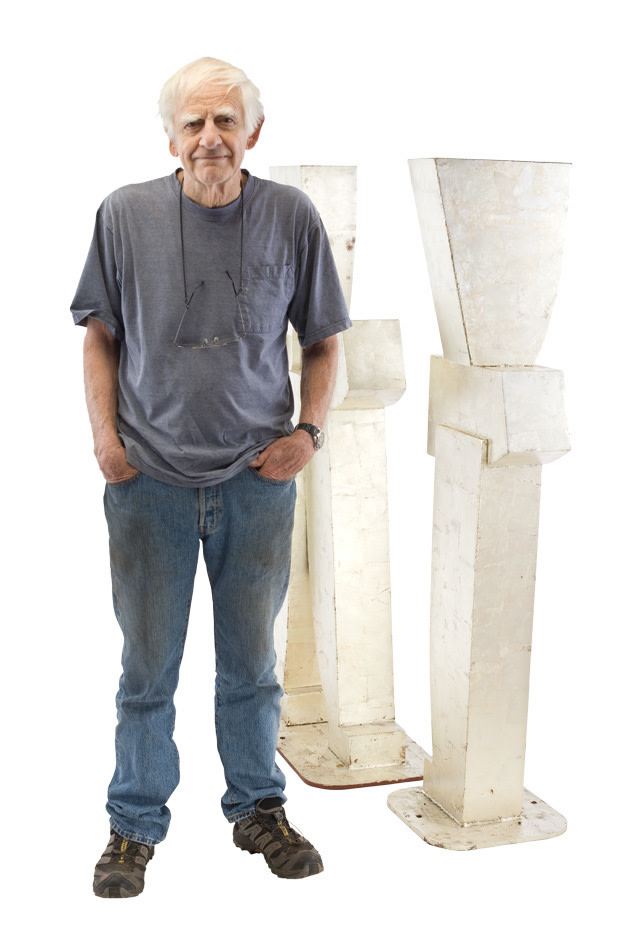 VISUAL

ART
CRESTING

THE

HORIZON
Lee Kelly
SCULPTOR
For four decades artist Lee Kelly has filled Portland's public spaces and private gardens with huge, totemic works of welded steel. But his work has never enjoyed the respect of a retrospective. On October 2 at the Portland Art Museum (and November 4 at Elizabeth Leach Gallery), Kelly will finally arrive, not just in style but in scale. Anchoring a 50-year look at his paintings and sculptures will be Memory 99, his never-before-shown, 10-by-20-foot, COR-TEN-steel Goliath set to dominate the museum's sculpture court. Like recent mammoth works on display by the late minimalist Sol LeWitt and Spaniard Jaume Plensa, chief curator Bruce Guenther says that Memory will redefine the museum's space.
"Lee is rare among Northwest sculptors for always working beyond his arm's length," says Guenther. "He's pushed the limits of materials, space, and technique to build Big Things that become part of the world."
Kelly shrugs at others' notions of his grandness; he's still figuring out how to install the several-ton Memory without marring the museum's marble floors. "I'm 78," he laughs. "As an artist you get used to your life being an open book."
Make that an open local art history book. Kelly says he learned a "reverence for sculpture" during his '60s-era studies with Portland State University's classically inclined Frederic Littman and "how to handle women and drink" from the decidedly modernist Pacific Northwest College of Art teacher Louis Bunce. ("He taught in a wonderful way," he quickly qualifies. "It's just that a lot of it was in bars.")
Ever-grinning Kelly and his outlook seem ageless. "The times ?have never been a problem," Kelly chuckles. "I've never made much money. Bad times are no different than when times are good." —RG
SHOWS

TO

KNOW
THE ART GYM AT MARYLHURST UNIVERSITY
Sept 14-Oct 27 Album In this group exhibition, a cadre of renowned Oregon painters, sculptors, and photographers cast their collective gaze—at each other. Former PNCA teacher George Johanson, conceptual photographer Marne Lucas, still-life painter Sherrie Wolfe, and multimedia artist Melody Owen are among those depicting their fellow artists. Tue-Sun noon-4. B.P. John Administration Building, Third Floor, 17600 Pacific Hwy, Marylhurst University._503-636-8141
DISJECTA
Sept 11-Oct 16 Henk Pander: Mary Alice Paintings At age 72, this Dutch-born and classically trained painter continues to add to a powerful artistic legacy. Having often reveled in the dramatic and, frequently, the dour, here Pander reveals a lighter, brighter touch in a series of paintings of his granddaughter Mary Alice as both subject and inspiration. Fri-Sun noon-6. 8371 N Interstate Ave. 503-913-6884
ELIZABETH LEACH GALLERY
Sept 2-Oct 2 Justine Kurland: This Train Is Bound for Glory Yale-educated photographer Kurland explores the idea of freedom through icons of Western expansion-trains, hobos, hippies, and assorted unbridled spirits that once populated the landscape. Portrayed with a mythic edge in her trademark gritty romanticism, Kurland's work seems to pose the question: is freedom still an option or merely folklore? Tue-Sat 10:30–5:30 & by appt. 417 NW Ninth Ave. 503-224-0521 —JC