phile under: fashion
Xtabay Vintage Celebrates Nine-Year Anniversary
Owner Liz Gross has spent almost a decade proffering the finest heirloom frocks and frippery.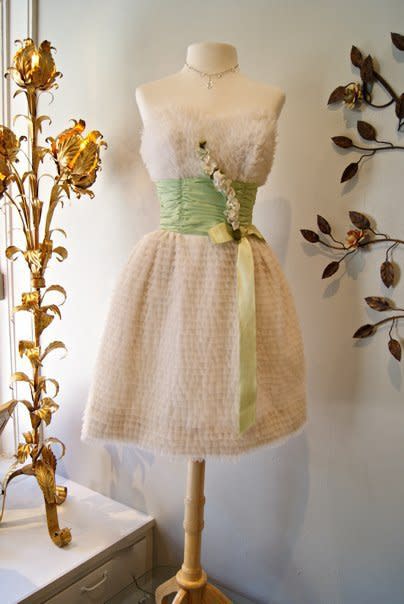 Xtabay Vintage owner Liz Gross is less a shopkeeper, than a vintage-couture curatrix. Wafting around her store with balletic elegance, she can appraise the year, region, maker and craft of each piece in her precious, pristinely steamed collection. And what pieces they are: nipped-waist taffeta party frocks, floor-sweeping silken gowns, sparkling sequin sheaths—with here and there the kind of gather, piping, pleat or puff that make vintage clothes such works of art.
This weekend marks Xtabay's ninth year on SE 26th and Clinton Street, and Miss Liz intends to celebrate with champagne and cupcakes. If you don't yet think of garments as art, let Liz show you some of these prize pieces.

This event begins at 11am, and closes at 7—just in time to catch a showing of The Mirror (another Culturephile pick; see below) directly across the street! For a more comprehensive list of upcoming events, visit the Arts & Entertainment Calendar!