MFNW PIÇKS!
MFNW Picks: Bar Pilot's Flyover
The Bar Pilot points out some key destinations for Musicfest NW.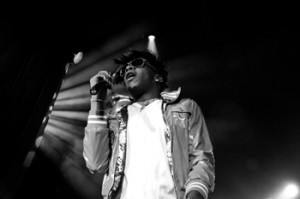 Big Freedia
The most visible proponent of "sissy bounce," a gay and gleefully gender-bent subgenre of hip-hop, Big Freedia, a funk-ringmaster hybrid of Rick James and Boy George, hails from New Orleans and brings a spicy slice of Mardi Gras wherever she goes.
The Bellrays
If the music business was actually merit-based, Bellrays singer Lisa Kekaula would be a huge star, a punk and soul flame-thrower of the first order. Tina Turner meets Robert Plant?
Sleep
This seminal stoner-rock (think syrup-slow Black Sabbath/Melvins grind) band features High on Fire guitarist Matt Pike and they'll be playing their highly influential 1992 album Holy Mountain in its entirety.
The Gories
Raw, raging, and tough as nails, this Detroit combo is led by singer Mick Collins of the Dirtbombs, the group that was far and away the hottest act at last year's Scion Garage Fest. Their furious rock primitivism isn't pretty but it's sincere as hell and has been known to induce spontaneous combustion.
Black Prairie
Desert soundtrack music that's equally haunting and hallucinatory. Decemberists Chris Funk, Nate Query, and Jenny Conlee are the marquee performers, but violinist and singer Annalisa Tornfelt is the secret weapon with her shivery vocals and medicine show fiddling.