MFNW PIÇKS!
MFNW Picks: Town Criers
Voices crack, hearts break, dams burst and illusions shatter, under the crushing weight of well-written sad songs.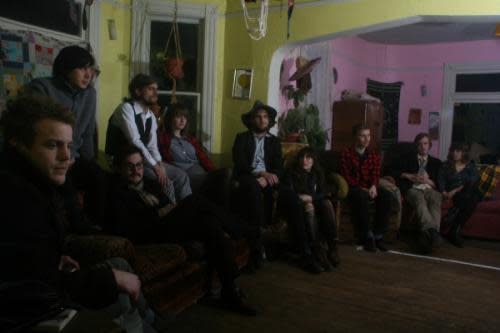 David Bazan
The voice of this former frontman of Seattle's Pedro The Lion, holds a permanent place in the Culturephile Memory Bank. During one crowded college show, circa '99, the timbre and tone, words and notes of Bazan's confessional songwriting, struck unforgettably close to home. Without melodrama or ego, Bazan wields the songwriter's ultimate power: he transforms his own observations and disappointments, into universal sentiments of empathy and truth.
Typhoon
We've already mentioned Typhoon in PDX Pop coverage, and would consider that sufficient–if the band had not since announced its intention to "debut a new, but fully comprehensive performance piece that will occupy the entirety of our set." Kyle Morton continues to up the ante for his stellar, heartfelt songwriting, with legions of bandmates and experimental performance forays.