Now Read This
River House
by Sarahlee Lawrence (Tin House Books)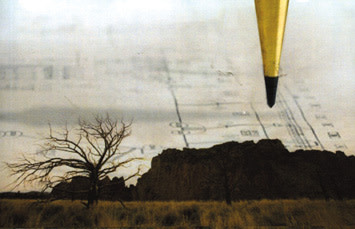 ONE OF THE more striking facets of Oregon is how many native-born folks leave—and then, after 10 or even 20 years, return. The reasons vary from aging parents to New York burnout. But seldom does an Oregon native tell a tale of such a return without wistfully confessing a deep longing for the place.
In her stirring memoir, River House, Sarahlee Lawrence describes a yearning to return to her rural Oregon home that's every bit as powerful as was her youthful need to escape it. The child of an arm-wrestling champion (her mom) and a deep-sea free diver (her dad), Lawrence has the genetic makeup to turn any emotion into extraordinary action. In the opening pages of her memoir, the urge to come home first takes shape as a fantasy house she draws in a notebook during a particularly harrowing journey. Within months, she is building a log cabin by hand on her family's farm in Terrebonne.
Lawrence brings her connection to home alive in the classic Oregon-lit tradition of turning landscape and climate into a beautifully surly character. But River House is no Emersonian meditation on the land's restorative value for the soul. As she experiences her own restless resettlement, she watches her sea-loving, desert-bound father come unhinged. And, in the end, with a refreshing sense of ambivalence that only the daughter of an adventurer could know, she skips easy sentiment in favor of embracing the ambiguities of primal human connection: is it to family or to place?