TBA 2010: Claudia Wraps Up
phile under: TBA 2010
In no particular order … 10 odds and ends about TBA10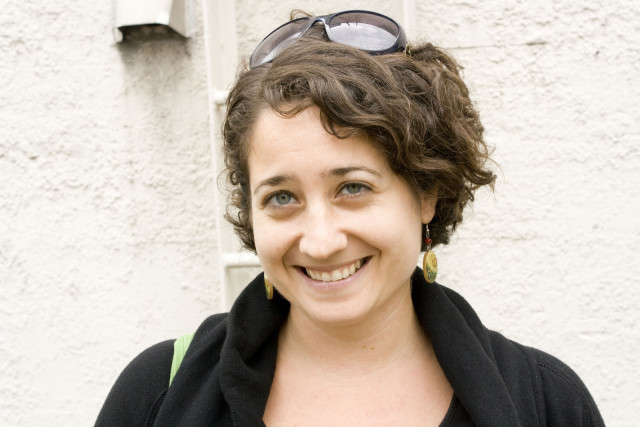 1. Attention museums of America: Somebody needs to give the Wooster Group a lot of money and permanently install There Is Still Time…Brother. Seriously. This work (about seeing and not seeing) needs to be seen. (And maybe not moved around so much, as evidenced by the opening day technical snafus.)
2. Children of the Sunshine is stuck in my head. Still. Thanks, Jessica Jackson Hutchins.
3. My favorite overheard conversation: Three presenters were discussing Mike Daisey, offering lots of favorable comments about his politically strident piece. Then a pause came, and one of them ventured "But it could be about 20 minutes shorter." Some nodding followed, and a shorter pause, at which point someone else responded "But are you going to tell him that?!?" Nervous laughter ensued; conservation over.
4. I miss the food already. Wouldn't PoMo like a visiting restaurant critic …. please?
5. My favorite snarky quote I am allowed to attribute: during another noontime chat, Conor Lovett (can enough good things be said about the man?) was asked whether the French try to claim Beckett, an Irishman who wrote much of his work originally in French. The low-key (and Irish) Lovett, without missing a beat, responded with a mischievous smile "I think the French seek to own him in a way the Irish couldn't seek to own him … because they (read: "we") do own him." Every international festival needs to make fun of the French just a little, no?
6. Right after some museum spends a lot of money to acquire There Is Still Time…, can we turn our attention to getting Cathy Edwards a full-time artistic directorship or curatorial position somewhere? Pretty please? This woman is one of a very few contemporary-minded directors who really gets where the field is at. She needs a suitable platform.
7. But, then again, the French can be pretty great. My single favorite audience-artist moment came during Jérôme Bel's Cédric Andrieux, when the house lights came up and Andrieux watched us watching him watching us…and we were all smiling, like finally, we'd just met the love of our lives…
8. Best art metaphor, courtesy of the Wooster Group's Elizabeth LeCompte, who said of the agonies of directing live art: "Theater's like life, 'Why can't I get some perfection here?!'"
9. During the first noontime chat, Cathy Edwards said of her programming that she was struck by how "many artists in this festival have created an intimate space for the self to be shared." There are a lot of ways to contextualize an event like TBA, but that line seemed like the best summation. It's funny how the quietest works often create the loudest reverberations.
10. I hope I see you all for TBA 2011…