phile under: dance
Bouand Dance CompanyFeral Landscapes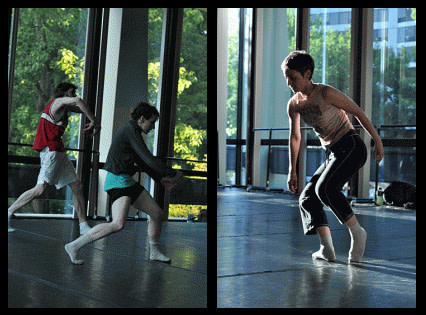 What flavor of dance do you favor?
Modern, with its abrupt thrusts and heaves, and arresting angles?
Ballet, with clean long lines and graceful transitions?
Contemporary, which kind of splits the diff?
If you answered any or all of the above, Bouand Dance's Feral Landscapes program has something for you. Landscapes presents work from three choreographers, each covering one of these dance disciplines.
Modern
James Gnam and Natalie LeFebvre Gnam, co-founders of Vancouver, BC's Plastic Orchid Factory, premier a brand new work: Classical Meter of the Poetic Foot .
Ballet
Walter Kennedy, current UO Dance Professor and former principal and master teacher with Lewitzky Dance Company, will present Whorl .
Contemporary
Bouand Artistic Director Alexandrous Ballard will showcase Winter Mute, featuring OBT's Lucas Threefoot, and the Portland premiere of Bach-backed Girl .

At PSU's Lincoln Hall, Saturday, 7:30, Sunday, 2pm and 7:30. For a more comprehensive list of upcoming dance events, including BodyVox's Halloween show, visit the Arts & Entertainment Calendar!