WEEKEND PICKS!
Halloween Haunt Spots
Culturephile culls some of the ghostliest places to hold your Halloween revels.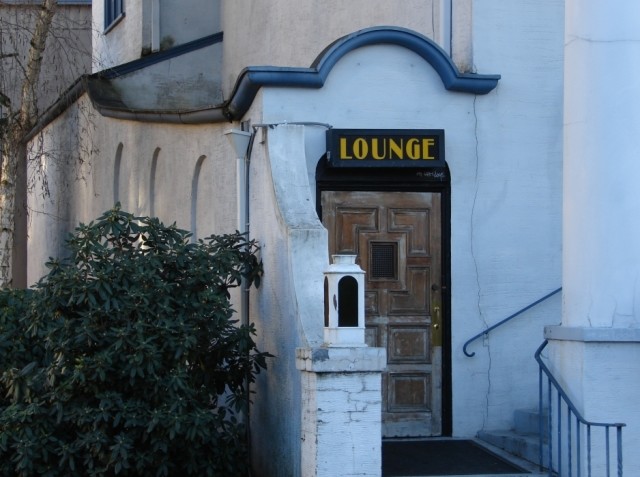 Guest blogger Geoff Earl has already suggested some places to do the monster mash. But if you're looking for a spookier scene, you might want to explore a few local venues that claim actual paranormal activity. Here's a ghost-hunter's guide for your weekend visitations.
Crystal Ballroom
Friday & Saturday
Tonight's quintessential 80s Halloween dance party, a la Thriller, will likely drown out any of the phantom "footsteps and laughter" that are rumored to echo through a closed Crystal Ballroom. Nevertheless, the venue's antique "floating" dance floor, set atop 800 rocking-chair-style rockers, remains creaky and freaky enough to suspend your disbelief. And Saturday's 11th Annual Erotic Ball should summon the ghosts of garters past.
Mission Theater
Saturday morning
Despite its age and velveteen charm, Culturephile hasn't heard any tales of ghosts taking refuge at the Mission. However, the venue will summon the specters of comedy pundits Jon Stewart and Stephen Colbert to breakfast, touting the latter's crusade to "Keep Fear Alive."
The Woods
Saturday
Elegant venue The Woods is currently a candlelit, convivial stop on the main Sellwood shopping strip. But the crematorium at this former funeral home still contains a light dusting of ash, and the subterranean embalming chamber reveals a rusty drain. It stands to reason that other remnants abide. Will any of the resident phantasms mistake Saturday's dance party, for a wake?
Heathman Hotel
Sunday
Not feeling up to a costumed romp, but still want to get into the Halloween spirit? You could settle in for a low-key evening of uneasy listening at the 83-year-old Heathman Hotel. Intrepid ghost-whisperers will want to stake out a room with an "03" suffix. Allegedly, a suicidal guest jumped from room 703's window, passing all the "03" windows in his deadly fall. For the slightly fainter-hearted, the hotel's Marble Bar is open to the public. Tip your servers, and they may oblige you with tales.
White Eagle
Sunday
Ah, McMenamins. If this chain were any more haunted, it'd be wrapped around Marley's ghost. The White Eagle in particular, which turns 105 this weekend, is a ghost-hunter's hotbed rumored to house a particular cast of paranormal characters, including Sam the cook, Rose the prostitute, and a Chinese bouncer. The haunting tones of Run On Sentence attempt to coax these fallen folk out of the woodwork, even as Fast Rattler menaces them back into the shadows.
Ella Street Social Club
Tuesday
OK, I kid you not: Several months ago, I blogged that Ella Street had "good ghosts." I wasn't trying to be literal, but that was the best way I could describe the feeling in the room, which is–to put it mildly–"vibey." Today I thought, just for kicks, I'd look up the venue and see if I could find its history. Well apparently, though news to me, it's common knowledge that the space was once a mortuary. These days, the sunken room is a warmly-lit venue that I'd highly recommend if you're trying to feel tingly. Unfortunately, they don't seem to be hosting a Halloween show. If you need some hair-o-the-dog for your haunting hangover, you may want to visit the space on Tuesday, and see two bands whose names seem stolen from spooky ballads: Water & Bodies, and Housefire.
Many of the above spectral stories can be found in Ghost Stories of Oregon. For more upcoming events, visit the Arts & Entertainment Calendar anytime!