phile under: science
OMSI's Robot Showdown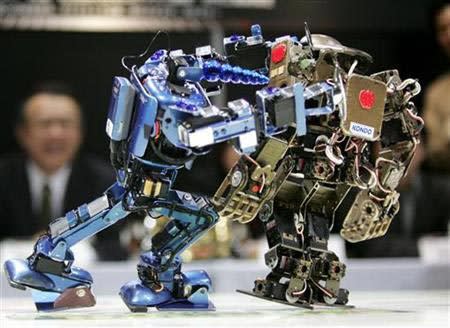 Hey, you wanna watch robots play soccer?
Despite your outward nonchalance, I can hear your inner geek screeching "Yes please!"
This Saturday, Sixteen high school robotics teams convene to show off their metal monsters and run them through a competitive soccer-skills scrimmage. Sponsored by nonprofit org FIRST. Oregonfirst.org/ (For Inspiration and Recognition of Science and Technology), this event includes an interactive, family-friendly showcase from 10-3, where all ages are welcome to mill around OMSI's Auditorium and scope the 'bots from close range. Then the tinny titans will kick into action, performing a soccer match on a grassy "pitch."
We all know the robots will eventually overthrow us. Take this opportunity to get on their good side.
Entry to this event is included with regular museum admission. For a more comprehensive list of upcoming events, visit the Arts & Entertainment Calendar anytime!