phile under: music
Rob Stroup & The Blame Release_Glass Ceilings_
Rob Stroup & The Blame Release_Glass Ceilings_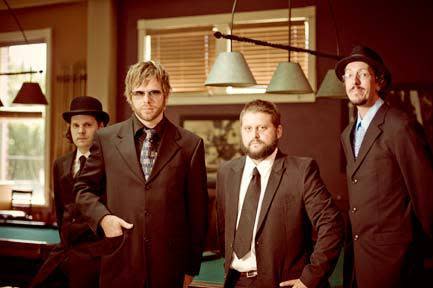 We all root for the upstarts and instant winners on our music scene, but for every one of them, rest assured that Portland has many more stick-around, get-along guys, who wield an equal or greater caliber of talent.
Longtime Portland band fans still talk about late-90s outfit the Baseboard Heaters, while former frontman Rob Stroup has resumed rockin' with new band, The Blame (featuring members of Climber and James Low Band) and a debut album, Glass Ceilings, out today on In Music We Trust.
Joining the Secret Society Ballroom soiree are singer/songwriter Chris Robley and The Minus 5 (featuring Scott McCaughey and Peter Buck of R.E.M.)
Secret Society Ballroom, 116 NE Russell, 9:30pm. For a more comprehensive list of upcoming events, visit the Arts & Entertainment Calendar!