Article
Wordstock '10: Select Quotes from Lee Blessing
The Minnesota playwright shows his gift for witty asides.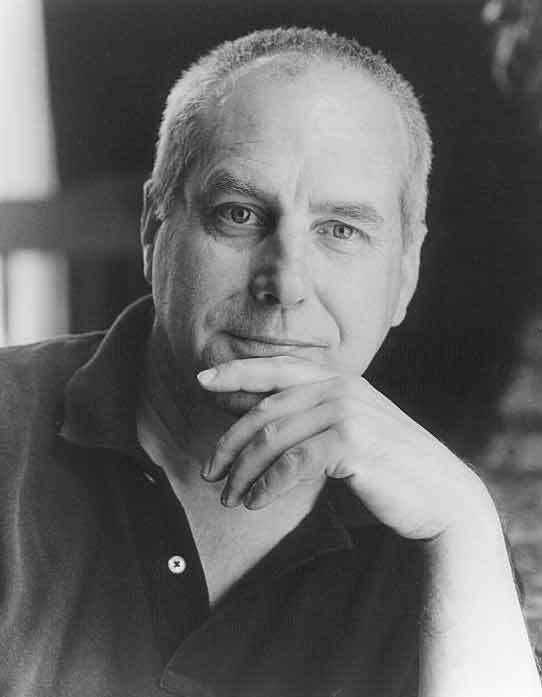 Last night at Reed College, playwright Lee Blessing delivered a live reading of his one-man play, Chesapeake, providing a tie-in to Profile Theater's season, which features 12 Blessing works, and a kickoff to Wordstock 2010.
Chesapeake, an absurd-yet-poignant play in which a performance artist, bedeviled by a senator who wants to cut his funding, dies and is reincarnated as his arch-enemy's dog. From his new canine vantage point, the artist is able to observe his enemy's humanity, cut the guy a break, and ultimately save his life. All the while, the narrator keeps the material lively via voice impressions and witty quips. It's a tall order to ask of an actor, but Blessing defended his right to do so last night, bursting with as many witty quips and asides between scenes, as within them.
By way of introduction: "This is something halfway between a performance and a reading—a perfreaming?"
At intermission: "Smoke 'em if you got 'em."
About Acting: "I did acting in college, so maybe I thought I wanted to be an actor for about a nanosecond."
Regarding his body of work: "You know, like any playwright, I like them ALL!"
On Chesapeake: "I thought it would be very interesting, if somebody came back to life as the dog of their worst enemy. I got very excited when I realized I could kill my protagonist at the act break."
On Fortinbras: "No play that's ever been written, needs more help than Hamlet. Fortinbras is this very ignorant man of action. I wrote this during the Bush era."
On Performance Art: "You know, it's like downhill skiing: I admire it from afar, but I'd be terrified to try it."
About pets: "Philosophically, I can accept the concept of cats…."
On his craft: "I mostly just write plays to make people feel better."
Profile Theater, which devotes each of its seasons to a single prolific playwright, is currently hosting Great Falls, with several other productions to follow. For a complete schedule, visit the Profile Theater website. Or for a more comprehensive list of upcoming events, visit the Arts & Entertainment Calendar anytime!