Wordstock 2010
Wordstock 2010: Life Lessons from "Mortified" Performers (and the MAYOR)
To make your diary stand out from the pack: "Close every entry with an apt phrase from a Top 40 song" —Colleen O'Mahony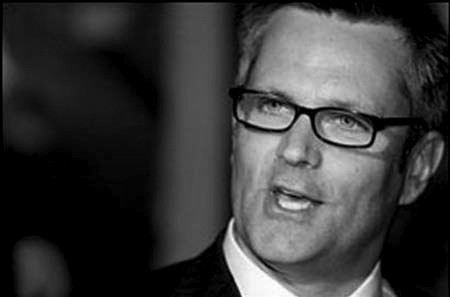 Mortified took center stage at the Bagdad Theater last Thursday night as part of the opening nights festivities of the 2010 Wordstock Festival.
The semi-regular event features performers reciting embarrassing diary entries and showing home movies circa 1985 which, as always, was at once hilarious and utterly, utterly…utterly tragic.
In addition to kicking off Wordstock 2010 (woo!) the night also featured Mayor Sam Adams in a one-on-one conversation (in front of the packed house at the Baghdad). Respectfully, the Mortified crew capped their questions at high school embarrassments. They did not ask Adams about a certain Beau, but they did show a photo of him dressed in drag sitting on a motorcycle in his high school parking lot. We'll take it.
Here, without further adieu, are life lessons from our teenage selves, as told by the performers at Mortified:
How to train for becoming mayor of a major metropolitan city: "In high school I represented Afghanistan in the Model United Nations."
-Mayor Sam Adams
On heterosexual dating from inside the closet: "I loved double dating."
-Mayor Sam Adams
What to say in a book report on The Exorcist: "It's not that scary because when people die, you can't see it because it is a book."
-Scott Kravitz
How to successfully talk to a boy on the telephone: "Make a list of topics to discuss if time lapses. When list is out, hang up."
-Colleen O'Mahony
On higher education: "Was I simply not paying attention in school or did they skip the bit about the clitoris?"
-Sarah Hoopes
Definition of the word bar-mitzvah: "Thirteenth birthday, in Jewish."
-Aleka Spurgeon-Heinrici
Definition of an awesome day: "Had bomb popsicles."
-Tynan DeLong
On asking out a pretty girl: "Gain soldiers and develop a phat army to win her."
-Tynan DeLong
On cutting edge technological advancements: "It is virtually impossible to get your lips to sync up with the lyrics of 80's power ballads when you are using two VCR's to edit with."
-Shaun Parker
Mortified has chapters in a variety of cities, including Chicago, LA, and San Francisco, and features regular stage shows. The next shows in Portland will be Dec. 11 and 12 at the Mission Theater. Visit getmortified.com for more information.