Wordstock 2010
Wordstock 2010: Philip Margolin
A former defense attorney talks bestsellers, Perry Mason, and serial-killer presidents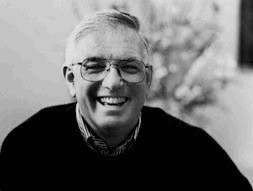 Philip Margolin has never been a starving artist. Philip Margolin has never suffered years of rejection from publishers and agents. Philip Margolin does not doubt himself. Philip Margolin does not have writer's block. Philip Margolin is the Chuck Norris of books.
Indeed, while other writers recounted their long and agonizing trek to the top of the literary world, Margolin's easy-going talk on Saturday on the Wieden + Kennedy stage was all about royalty checks and midday phone calls with Whoopi Goldberg. His career began as easily as this: he wrote a book and gave it to an agent friend of his. Published!
Margolin, 66, is excited, funny and extremely likable, frequently joking about his career and his uncanny success. Before devoting himself full-time to writing in 1995, Margolin was a criminal defense attorney who even once argued a case in front of the U.S. Supreme Court. Now, in the great tradition of Scott Turow and John Grisham, Margolin writes legal thrillers—the kind that invariably appear on the New York Times bestseller list and in airport gift shops.
His 15th and most recent book, Supreme Justice (2010), is the second part of a trilogy based on the following premise: What if the President were a serial killer?
What if, indeed.
Here are 5 things you missed:
1. Margolin's career as a defense attorney was "pretty much exactly like Perry Mason's. Except that all of Perry Mason's clients were innocent."
2. His ambition to be a writer started by trying to solve the perennial question, "How do you fill up 500 pages with words?"
3. The ending is the most important part of the story and Margolin will not write a single word until he knows what it is.
4. Margolin will not answer questions concerning "the rumors about me and Lindsay Lohan."
5. Margolin once wrote a murder mystery that began with the words, "It was a dark and stormy night." The Shyamalan twist? The butler did it.