Wordstock 2010
Wordstock 2010: Timothy Egan
Timothy Egan talks conservation, the Dust Bowl, and "history at the margins."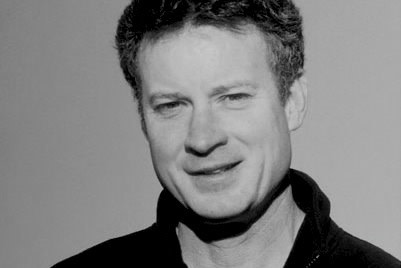 Timothy Egan, who appeared on Sunday before an eager crowd at the Powell's Books stage, is the author of the Pulitzer Prize-winning How Race Is Lived in America: Pulling Together, Pulling Apart (2002) and The Worst Hard Time: The Untold Story of Those Who Survived the Great American Dust Bowl (2005). Big subjects with big characters, to be sure. But Egan's interest is not in the towering hero, but in the unassuming men and women backstage, whose bravery too often goes untold.
An articulate and passionate speaker, Egan is, in his own words, an "accidental historian." A journalist by training, Egan backed into the stories when he became interested in "history at the margins." This marginal history moves center stage, and Egan delights in showing how small groups of people and individuals can change the course of history for all.
And not without effect. During the question and answer period, one woman stood up to thank him for writing The Worst Hard Time: her father had been an Oki, a Dust Bowl refugee in Oregon, who had never been willing to talk about the hardship and suffering he had endured. Only when his family read Egan's descriptions of horrifying dust storms, death, and mass starvation (based on dozens of extensive interviews with survivors) did they begin to understand why.
Egan spent the bulk of his time talking about the subject of his most recent book, The Big Burn: Teddy Roosevelt and the Fire That Saved America, which recounts the creation—and salvation—of our national public forest system. It was not only the formidable power and influence of Teddy Roosevelt and Gifford Pinchot that preserved these lands for the public, but a small group of men in a massive Idaho forest fire whose heroism massed public support behind the idea of conservation.
Here are 5 things you missed:
1. "Dust lunacy trials" were held in the Dust Bowl for parents who felt they could no longer take care of their children because of the constant misery and starvation.
2. Gifford Pinchot, pioneer conservationist and first Chief of the Forest Service, once wrestled Teddy Roosevelt naked. He remarked later, "I had the distinct pleasure of knocking the future president on his ass."
3. For years after his lover's died, Pinchot held séances and communed nightly with her spirit, even confessing to his mother that he had married her ghost at one point.
4. While covering the Yellowstone fire for the New York Times in 1988, Egan had a very close call with an explosive blaze that swept into camp.
5. Egan on the wisdom of fighting wildfires in certain areas: "I don't think anyone should have to do saving someone's summer home."