Article
Duover/Rachel Taylor Brown Spread Comfort & Joy
…and Rachel Taylor Brown brings us "Sweetness on Earth."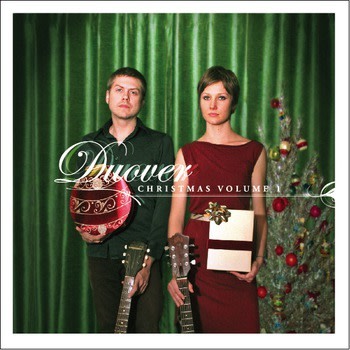 Local music veterans Nathan Junior and Rebecca Rasmussen have gone unabashedly yuletide on our ass, with a brand-new Christmas Album, complete with vintage-style pictures of the couple decked out in red and green. Duover, we're onto you. The folk Christmas album, once done to death, is just not done these days. Who better to revive this lapsed trend than a band called "Duover?" Well done. The songs are great, and y'all are too cute.
Meanwhile, as this pending snowstorm invokes a wistful holiday spirit, let's enjoy the following abstractly festive warm-fuzzy. All was calm and bright this summer at Sherman Clay Pianos, where musician Rachel Taylor Brown hosted a choir of angels and their fluttering fingers, capturing the following celestial chorus for her Spring 2011 release, World So Sweet.


Want more arts & culture? To browse upcoming events, visit PoMo's Arts & Entertainment Calendar!