Article
Superstar Blogger Moves to Oregon
Allie Brosh, we're not worthy!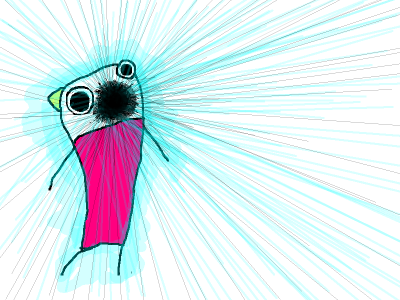 This week's Monday fun comes in the form of—believe it or not—a link to another blog: Hyperbole and a Half.
A modest showcase of Allie Brosh's hilarious narrative and deliberately dumb drawings, H&H already boasts more than 36,000 followers—and each new post exponentially expands the sharing frenzy. Bottom line, this chick is abnormally funny. Cue Culturephile's delight with a recent post in which Brosh mentioned moving to Oregon. When reached for comment, she revealed that she now lives in Bend. "If it's any consolation," she added, "I love Portland too!"
Forget consolation—local factions of the zine, storytelling and comedy communities should seize this as an opportunity. Let's count Allie's move among our Thanksgiving blessings, and start cooking up plans to lure her over the river and through the woods to Portland.
This just in: Bar Pilot Blogger John Chandler is partial to Brosh's Sneaky Hate Spiral post. To browse upcoming events, visit PoMo's Arts & Entertainment Calendar!