phile under: music
Yard Dogs Road Show
Wonder Ballroom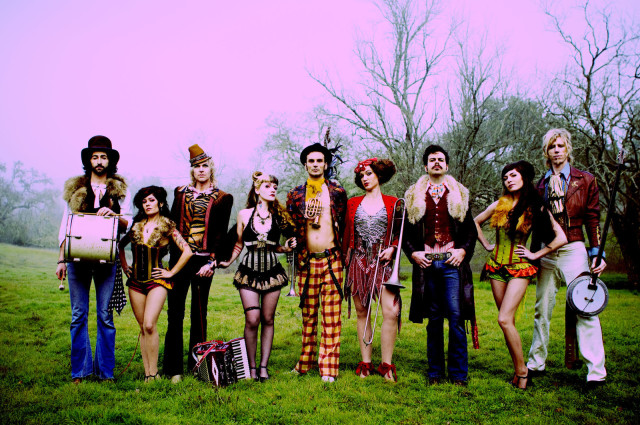 Many apologies: we originally listed this show for Friday. To be fair, the error slipped past several pairs of eyes. Nevertheless, dear readers, we hate to misinform you. As they say, the show must go on—in this case, on Saturday. Sorry sorry sorry.
A trombone-wielding burlesque beauty, a bevvy of gothic cuties, and a sword-swallowing swarthy swain, are a few of many spectacles that paraded through last summer's Yard Dogs Road Show in Eugene—and later, my dreams. Yard Dogs are a technically flawless, performance-savvy music troupe, and their live variety show leaves many circuses and most musicals in the dust. Culturephile's not prone to effusive praise—but these guys know how to put on a killer show.
For more upcoming events, visit the Arts & Entertainment Calendar anytime!