Article
Never Too Much Tuba
A Saturday afternoon spectacle.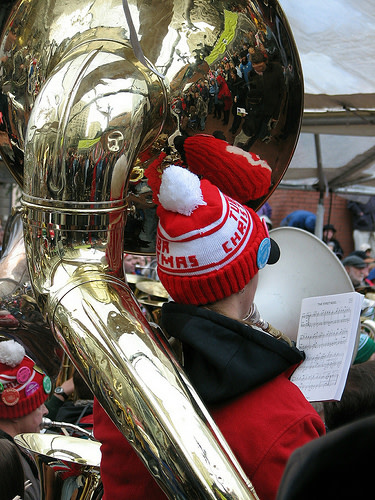 Horseradish. Jalapeño.
Mascara. Sequins.
Big-bass brass.
Some things are best in moderation, as subtle enhancements to a greater whole. But I guess when 200 tubas disagree, you can't very well outyell them.
The brasso profundos will be out in force tomorrow afternoon in Pioneer Square for the 20th Annual Tuba Christmas Concert. The press release reports that they'll play in unison, but that seems a waste of manpower. Hopefully some of the more experienced oom-pah-pah players will do the heavy lifting on some improvised harmonies.
For a more comprehensive list of events, visit PoMo's Arts & Entertainment Calendar!