Article
PAM Thursday, PICA Saturday
Two can't-miss fine-arts events.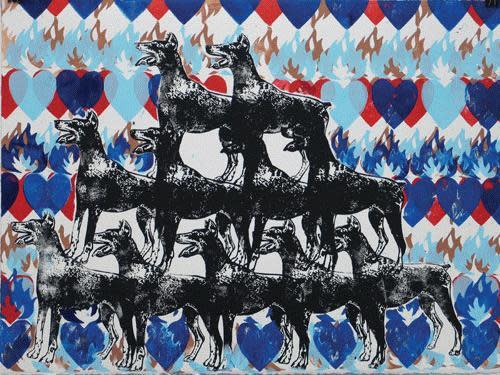 PAM Artist Talk: Chas Bowie/Chuck Close
Try to picture Portland Art Museum's rolodex. Archival parchment paper? Sterling silver knobs on a carved marble stand? Well, at any rate, every second Thursday, PAM flips the precious pages and calls upon a Portland-based arts expert to offer insights on pieces from the museum's permanent collection.
On December 9th, Portland-based writer, photographer, and educator Chas Bowie will discuss Study for Klaus, a gelatin silver print with graphite and ink by Chuck Close. "My guilty secret is that I've always found the human face to be a vastly overrated photographic subject," Bowie reveals.
To hear more, buy tickets online or at the Museum's box office. Following the talk, PAM hosts happy hour with the artist until 8, with complimentary food, beer, and wine.Space is limited to the first 45 ticket holders.
Trust PICA to infuse even Monoprints with a sense of "you-had-to-be-there" immediacy. On Saturday, the Portland Institute for Contemporary Art will fundraise by headquartering a hundred-some printmakers in the Goldsmith Building, and selling the spoils for $100-$250 each—possibly before the ink is even dry.
You simply have to be there.
For a more comprehensive list of events, visit PoMo's Arts & Entertainment Calendar!