comedy
Patton Zingers
Patton Oswalt hits Portland with a joke-and-book one-two punch.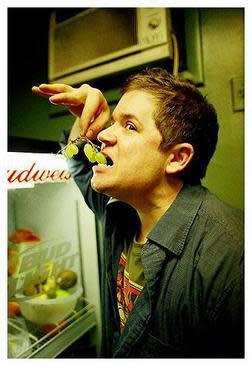 You might recognize Patton Oswalt's sarcastic voice and puggish mug from—well, anywhere. In addition to a slew of standup appearances, Oswalt's appeared in more than 20 films, played "the friend" on several seasons of the TV series King of Queens, voiced a rat in Rattatouille, and sliced and diced at several Comedy Central Roasts. What next? Well, naturally: a book.
Oswalt's kicking off the post-millenial decade with Zombie Spaceship Wasteland, and during his visit to Portland this weekend, he'll not only perform standup sets at Helium, but also sit for a signing at Powell's. Here's a little taste of his lovably bitter wit:
OSWALT ON LIFE
I had a romance novel inside me, but I paid three sailors to beat it out if me with steel pipes.
If you hit a midget on the head with a stick, he turns into 40 gold coins.
If I actually had a time machine, I would go back to around 1993, 94—and kill George Lucas with a shovel. That's how I would try to save history.
The Oswalt family crest should be, like, a pair of eyes rolling off to the side, and then a bag of Cheetos, and then the word, "f*ck."
I don't trust joy; it hurts my skull. It's like: Rip! Bleed! Demon! Potato-bug! Every horrible thing comes tumbling out….
Does this washcloth smell like chloroform to you?
ON COMEDY
90% of every art form is garbage – dance and stand-up, painting and music. Focus on the 10% that's good, suck it up, and drive on.
I have to drink this much to be as unfunny as you.
There were a few years in the early nineties where I really began to hate what was valued as funny and just sort of what was valued in stand-up, period.
I mean, the death [of comedy] in the late eighties and early nineties really shook out a lot of hacks. The pond just sort of dried up for a lot of really bad comedians.
All alternative comedy is, are comedians that have being doing it for so long, that they were relaxed enough to start becoming personal on stage.
According to Helium's box office, Oswalt's standup sets are sold out, but you can always spring for the book and get a little face-time with the funnyman at Powell's. For more upcoming arts events, visit PoMo's Arts & Entertainment Calendar, stream content with an RSS feed, or sign up for our weekly On The Town Newsletter!