tune in: television
Portlandia Renewed
IFC approves the Rose City lampoon for a second season.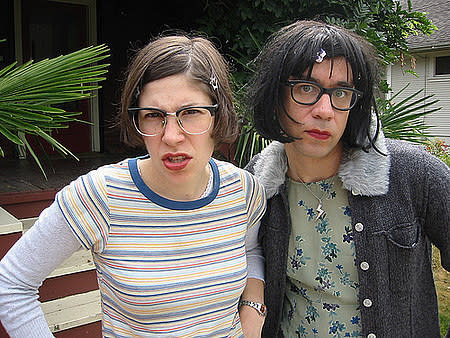 According to reports this morning from the New York Times, Portlandia , the wacky Saturday Night Live affiliated show that "puts a bird" on Portland, has been deemed a success by its parent channel IFC, and asked to roll out a 10-episode series in 2012. Since the current season is only 6 episodes, this taller order seems to hint at increasing demand. Last month, Culturephile spoke with series creator Carrie Brownstein at the Portlandia Premiere about this very possibility.



Do you think the process of writing [the second season] will be harder, once you've got everyone's attention? Or will it be easier?
Carrie: I feel like work should always be hard in some ways, especially creative endeavors. I think, though, that it's always important to not think about any external definition of what the show is. So next time, the challenge will be to block that out, but there's plenty more for us to write and explore. We didn't write these six episodes with any specific audience in mind, only to just have fun and have it be silly—so hopefully we can keep ourselves in that mindframe for next season.
For more upcoming arts events, visit PoMo's Arts & Entertainment Calendar, stream content with an RSS feed, or sign up for our weekly On The Town Newsletter!