comedy
Michael Ian Black's Best Tweets
Whet your appetite for the comic's weekend shows with these nuggets of hilarity.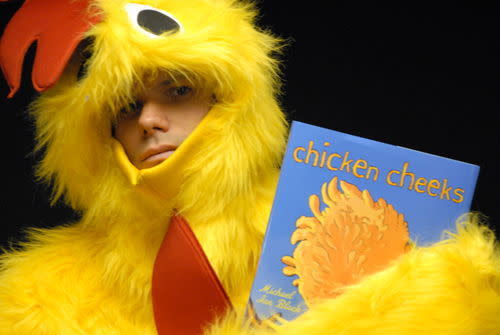 Upon hearing that comedian Michael Ian Black would hit Helium this weekend, Bar Pilot blogger John Chandler exclaimed, "That guy has hilarious tweets!" Best known for his role on Comedy Central series Stella, and much-murmured-about as one of the only mainstream celebrities to show up in a crowd at hyperlocal indie-rock fest PDX Pop Now!, Black is also apparently a witty little birdie in the Twittersphere. We asked intern Jon Banaski to find some funny quotes from the noteworthy absurdist.
Ladies and gentlemen…
TWEETS FROM MICHAEL IAN BLACK
~ How great would it be if we really burped bubbles when we were drunk, just like in cartoons? Answer: really great.
~ Gaddafi has the best sunglasses of any dictator.
~ Finally saw ?The King's Speech.? Thought the end where the Bear Jew killed everybody was gratuitous.
~ No matter what you look like, if you want to feel better about your physical appearance, spend some time at a water park.
~ There should be a professional sport that involves eating a small bowl of ice cream while lying on the couch. I would dominate.
~ Now if we can just get those Egyptians to do something about Kanye.
~ Visited cat shelter. Cat scratched my hand. I adopted the cat just so I can take it to a different shelter to be put down.
Tweets compiled from michaelianblack on Twitter. For more about Portland arts events, visit PoMo's Arts & Entertainment Calendar, stream content with an RSS feed, or sign up for our weekly On The Town Newsletter!