fresh prints
"Breast Prints" Update: April Fool's Joke Goes Legit
Thanks to Storm's largesse, yesterday's joke is today's opportunity.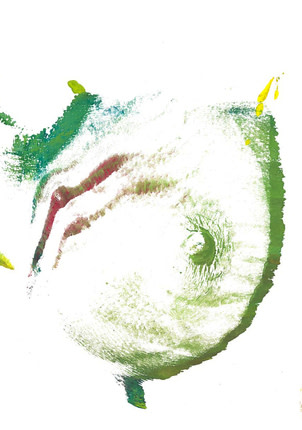 Many of you took the time to read, re-post, and even challenge the validity of yesterday's article, which previewed Storm Large's new collection of "Breast Prints." Those of you who clicked the link for more details, however, were immediately informed that you had been APRIL-FOOLED, with the full cooperation of the mischevous Ms. Large.
But today, the story takes a new twist. The charity Large touted, Schoolhouse Supplies, is completely real, and in an unexpected gesture of generosity, Storm has decided to let life imitate art. The person who gives the LARGEST INDIVIDUAL DONATION to Schoolhouse Supplies between April 1 and 10 will receive a genuine, one-of-a-kind SIGNED PRINT from Storm's actual "private collection."
Visit schoolhousesupplies.org to donate to the cause, and many thanks to those readers who played along with our puckish spring prank.
For more about Portland arts events, visit PoMo's Arts & Entertainment Calendar, stream content with an RSS feed, or sign up for our weekly On The Town Newsletter!