Article
Willy Vlautin Wins Oregon Book Award!
The Ken Kesey Award for Fiction goes to the Richmond Fontaine singer and gritty ruralist for his latest, Lean On Pete.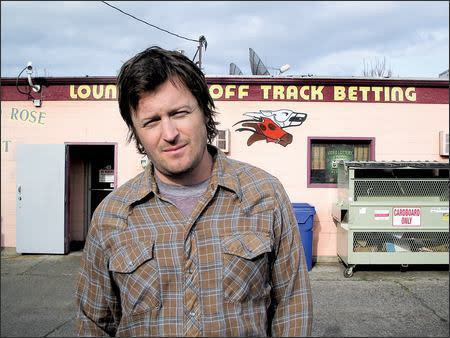 What does Willy Vlautin have in common with Ken Kesey? Critically acclaimed fiction-writing, sure. But also Oregon roots, and an exciting life beyond the oeuvre, full of music, travel, and hints of hippie idealism.
In the '60s, Ken Kesey and his band of "merry pranksters" gallivanted around the country in a Volkswagon van, dropping acid and throwing parties with a little band called the Warlocks that would later be known as the Grateful Dead, and in the process, inventing a lot of the "hippie" stereotypes that live and thrive to this day.
In the '90s, Willy Vlautin also put in a lot of van time, touring with his alt-country band Richmond Fontaine, incidentally named after a "hippie burnout" character the bassist had met on the road.
Do you have to hop in a van or join a band to write great fiction? No—but it couldn't hurt.
Read a review of Lean On Pete, Vlautin's prizewinning tale of a boy's valiant attempt to save his horse—and himself—from rednecks and racetracks.
For more about Portland arts events, visit PoMo's Arts & Entertainment Calendar, stream content with an RSS feed, or sign up for our weekly On The Town Newsletter!