weekend plans
Best Mother's Day Dates
Entertaining Mom this weekend? Check this handy guide to find the best fit.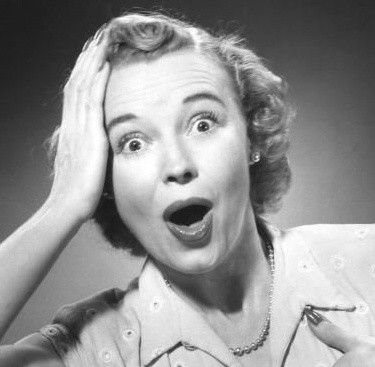 What do you get the mother who has everything? "Perishables and trinkets," say experts. "Soap. Candles. Candy. Perfume. Or brunch." But let's assume your mother already smells fine, and isn't hungry? What then?
That's when you resort to another can't-miss classic: Tickets, plus your time. Culturephile has culled the weekend calendar for your best bets for mom-friendly memory-making. We're also going to clue you in as to which ones are bolder, which are safer, and which have limited seating—because if you've ever tried to show Mother a good time, you already know how much these details matter.


Gallery Gazing
Standing/walking required.
(ALL WEEKEND) Portland Art Museum's Riches of a City . Let mom marvel at a piece of 15th-century Ming dynasty pottery, and puzzle out the lines of a Picasso. It's a harmless way to while away the day and keep out of this punishing Oregon sun. (Mild)
(FRI) YU Contemporary Gallery Opening . Open-minded beat-generation mamas might be keen on Portland's newest force in contemporary art, which opens its doors Friday with a nod to the city's avant-garde arts past. Turns out this town has hosted some of the weirdest, wildest—and most world-renowned—visual artists. (Medium-spicy)
Gritty Gal Theater
Seated.
(SAT-SUN) /name:bust/date:2011-04-07/">BUST at Portland Center Stage If your mom has a bleeding-heart humanitarian side, a self-deprecating wit, or both (and can cope with a few curses), then she'll appreciate this amazingly agile and touching one-woman comedy, written and performed by former Daily Show contributor Lauren Weedman, which relives experiences volunteering in a tough women's prison. (Hot)
(ALL WEEKEND) Ma Rainey's Black Bottom at Portland Playhouse. Mom might get inspired by this bold, brilliant Black diva from the Detroit Jazz Renaissance, back-sassing the studio that's trying to record her. (Hot)
*Note: Portland Playhouse's lobby is a little tight to maneuver in. If that's a dealbreaker, consider the deal broke.
Modern Dance
Seated.
(ALL WEEKEND) BodyVox's A Thousand Little Cities A whirlwind of costume changes and different emotional tones means there's something for everybody, and probably plenty for Mom. Take it all in and then ask, "What was your favorite part?" (Mild)
(ALL WEEKEND)Jefferson Dancers Spring Program at the Newmark These young (14-18) yet professional dancers have a reputation for disciplined perfection, and for presenting edgy, challenging material that's arguably beyond their years. Uber-modern moms will say "hooray"; but milder ones might go, "Gosh." (Medium spicy)
All-Ages Plays
Seated.
(ALL WEEKEND) Young moms, or multi-generation gatherings, might consider catching Northwest Children's Theater's Snow White, or Oregon Children's Theatre's How I Became A Pirate . I wouldn't be surprised if the ultimate pull toward princess or pirate falls along the boy-girl divide—but be flexible. After all, this is PDX. (Mild)
Paul McCartney Fan Jam
Standing/walking required.
(SAT) Get your mom a bag to breathe into—Paul McCartney is NOT in town. However, local musician and McCartney enthusiast Dave Depper will do his best to channel "the cute one," playing the entire Ram album at Doug Fir, backed by many of Portland's chamber-folk elite. (Medium-spicy)
Sensitive Ponytailed Piano Man
Seated.
(SUN) Markus Groh at the Newmark If your mom's anything like mine, his pigtail will not pass muster—but she'll be instantly won over by the silvery tones and agile arpeggios of Markus Groh's marvelous piano playing. (Mild)
World Music, Asian Culture
Seated.
(SAT/SUN) Portland Taiko's Ponta & The Big Drum "Tiger Moms," as well as those with a yen for travel and world music, should love the thrumming rhythms and sense of adventure that come standard with a Portland Taiko performance. And rest assured, these percussion pro's will keep their levels low enough to please Mama's sensitive ears. (Mild)
Classy French Cinema
Seated.
(ALL WEEKEND) A Deneuve Dozen at NWFilm Center French film icon Catherine Deneuve is an exceedingly rare breed of actress: a beautiful woman, that other women unbegrudgingly love. Moms will likely swoon for selections that feature the now-68-year-old actress in her prolonged prime, and "glamor moms" will find an excuse to preen over their own timeless loveliness. (Medium spicy)
Girlish Folk Singers
Limited seating.
(SUN) Mirah + Thao at Wonder Ballroom Mirah, who hails from a Pennsylvania maple syrup farm, has a knack for soft, wounded musings and coy innuendo, while Thao's style is a little tougher. Together, they should strike a nice emotional balance that au courant moms can appreciate. Go really early to snag upstairs seating; otherwise, Mom may get stuck swaying amid a throng of slightly smelly bicycle-borne hipsters. (Medium spicy)
Elvis-Era Rock-n-Roll
Limited seating.
(SAT) Wanda Jackson at Roseland Wowza—Wanda was a dish back in her day. She dated Elvis, belted out powerful soul and blues hits, and was informally crowned "Queen of Rockabilly" by the pompadour crowd. Well, long live the Queen, who has recently proven her lasting relevance by working with the White Stripes' Jack White. Moms with a severe case of 50s nostalgia—or just a lot of moxie—will be wildly inspired. (Medium spicy)
Nature's Majesty
Standing/walking, or seated.
(ALL WEEKEND) Unable (for whatever reason) to squire your outdoorsy mother around the Japanese Gardens, Chinese Gardens, or one of the three famous local Rose Gardens ? Don't fret, the big giant screen at The OMSI Film Festival projects crystalline visions of nature at a scale that could swallow Mom whole. Expect her to grab your arm and gasp during eye-popping flicks like Sea Rex and Journey into Amazing Caves. (Mild)
For more about Portland arts events, visit PoMo's Arts & Entertainment Calendar, stream content with an RSS feed, or sign up for our weekly On The Town Newsletter!