Culturephile
Home Maker
Crafter and writer Susan Beal offers two new guidebooks for a generation rediscovering the excitement of the handmade.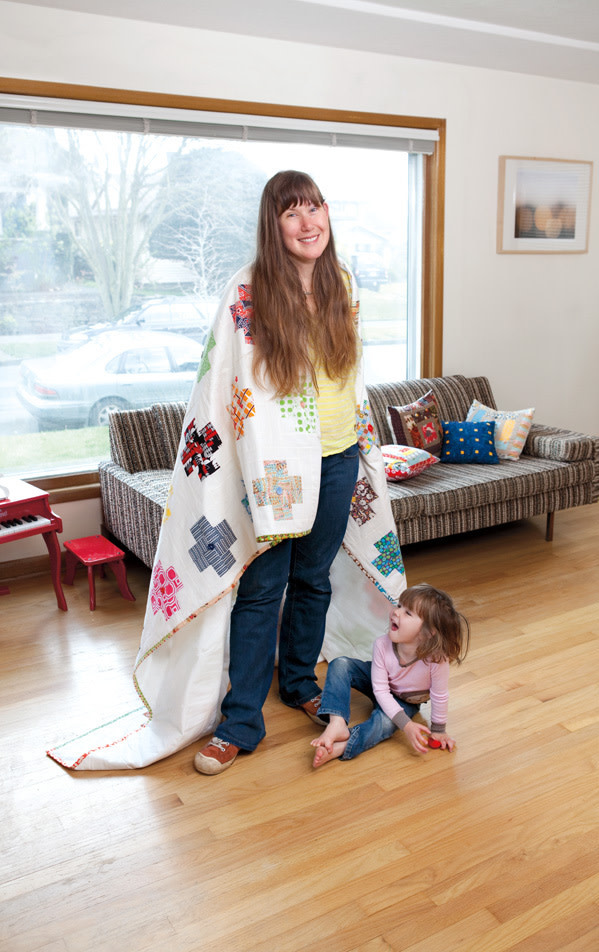 AMONG PORTLAND'S vast agora of snippers, sewers, and gluers—and its shoppers hungry for all things idiosyncratic—few have achieved the craft cred of Susan Beal. She proudly authored the popular tutorial books Bead Simple and Button It Up, and cofounded the Portland Super Crafty collective. She even got married at the Museum of Contemporary Craft, in a ceremony officiated by a reverend from the Church of Craft, wearing a wedding dress made by local fashion house Dragonlily. For richer, for poorer, in sickness and in health, Susan Beal will craft.
Beal's latest creations, Modern Log Cabin Quilting and World of Geekcraft, hit national bookshelves this spring. From stitching new variations on 19th-century Amish quilting patterns to assembling terrarium tableaus of Star Wars action figures, the two tomes offer a dizzying breadth of ways to fill time and space. Or as Beal succinctly describes the unlikely pairing: "It's really fun to be a nerd."
On a recent sunny afternoon in her Southeast Portland living room, the 37-year-old plopped her 5-month-old, Everett, into an electric swing and melted into a beige couch for a rare pause from productivity to talk about her wanderings through the world of craft. Like many women of her generation, Beal recalls how her mother never made things or even really baked. Her earliest inspirations came courtesy of her grandmothers, both "exquisite seamstresses," and her dad, who studied architecture and made furniture.
Early on, Beal balanced interests in the ethnography of her native South (she majored in American Studies at the University of North Carolina) with a serious jewelry-making hobby. But a trip to Portland in 1997 for a six-month metalworking workshop airdropped her into a city blooming with creative spirits rediscovering the handmade. Designer Holly Stalder and others were kick-starting the raw-edged local couture house Seaplane, embellishing used slips with recycled ruffles and trim. Cathy Pitters and Torie Nguyen had begun to rally felt-and-calico types together for a trendy artisan bazaar called Crafty Wonderland. And Rebecca Pearcy, often credited as one of the first Portlandian crafters to "put a bird on it," was building her Queen Bee brand of handbags with their trademark "chirp" icons. "Craft is like healthy, nutritious food," observes Beal. "People are similarly willing to look harder and pay a different price to know the person who made it."
Beal joined the flock, making and selling her own handmade jewelry and clothes to local shops, but quickly discovered an equal passion for exchanging technique tips with fellow crafters. She wrote tutorials for magazines like ReadyMade and Bust, and established her impressively wide-ranging blog, WestCoastCrafty.com. Soon she had become a kind of Stumptown Martha Stewart, mining the vast world of crafters and techniques and bringing them to the masses. Her first book, Bead Simple, a 2008 guide to handmade jewelry, recently enjoyed its fourth printing. Button It Up, a 2009 showcase of craft projects that use buttons in novel ways, as Beal puts it, "still enjoys its own warm little niche" among aficionados like the National Button Society.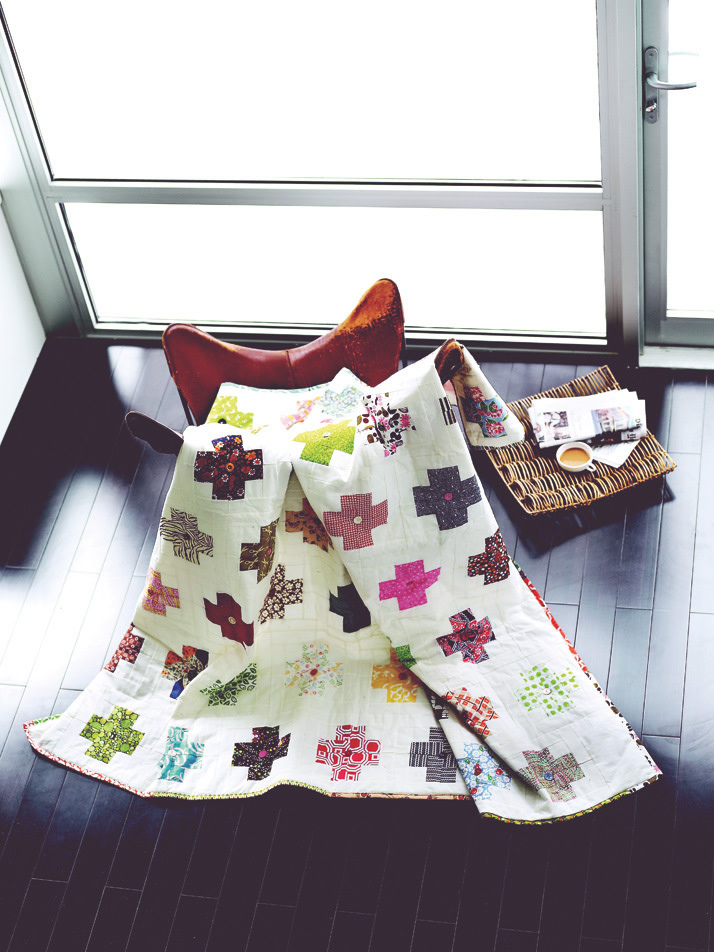 "Susan is teaching people older techniques and ways of working, but updating the aesthetics and offering new ways to personalize projects that are very 'now,'" says Namita Gupta Wiggers, curator for the Museum of Contemporary Craft. "Her projects are just as likely to attract someone who's grown up quilting in a church group as someone who comes from a DIY-punk background."
The arrival of her now-3-year-old daughter (named, unsurprisingly, Pearl) steered her away from buttons and beads and metalsmithing's toxins toward the safer art of sewing. Modern Log Cabin Quilting relates her discoveries, both historical and technical.
Researching the archives at the Aurora Colony and Bend's High Desert Museum, Beal traced the western migration of Amish quilting patterns via the Oregon Trail and revived such early-19th-century designs as "cabin in the cotton," "straight furrows," and "barn raising." But to these chronicles of pioneer life, with their abstractions of tiny homesteads and rows of crops, Beal offers plenty of modern updates: wacky sashing, incorporating salvaged bedsheets, and her own open-ended quilt pattern she's dubbed "random log cabin."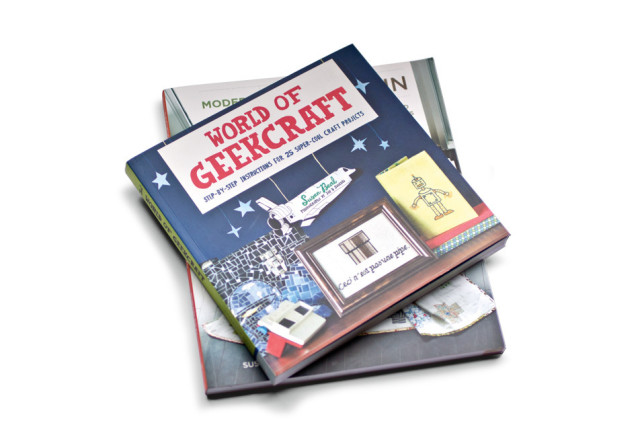 Chronicle Books approached Beal with the idea for World of Geekcraft. Titled after the video-game phenomenon World of Warcraft, it's essentially a guide to using traditional craft techniques to re-create the final frontier of fantasy and gaming. Initially reluctant ("I loved Ms. Pac-Man in elementary school," she concedes, "but I'd so much rather just read a book."), she tapped serious gamer friends for ideas, like local writer and deep Dungeons & Dragons devotee Chelsea Cain, and navigated her way through the fantasy world like a history student tracing a trade route. Many of the projects are beginner-level, like simple comic-book-style "zap" and "pow" refrigerator magnets. But Beal also incorporates more "Jedi-level" pursuits designed to lure the Comic-Con set into the sewing room: needlepoint replications of Atari-style pixel patterns and quilts made with the dots and dashes from lines of Morse code.
Beal credits the "portal of the Internet" for making craft a viable career. "Sites like Etsy," she says, "have created an equal playing field for anyone to succeed, from high schoolers to ?retirees." The nerdy Southern girl who spent her high school years stringing broken jewelry on dental floss because she wasn't able to find any good how-to books is now contemplating assembling a panoramic history of contemporary West Coast craft—as she defines it, "of everything to the left of painting and sculpture."