bookish
Bad Blood Poetry Series
This PBR-swilling, casual crew is bringing new blood to Portland's poetry scene.
"In me is a knife and fork eating you on the shore of the new world" ~Jamalieh Haley
"I feed my birds my wisdom and I feed my cats my birds." ~ Joshua Beckman
As the sun set on one of the warmest Thursdays we've had in months, a crowd of people in eye-popping Spring prints and sunglasses paraded around the hip inner SE Worksound Gallery carrying cans of Pabst; eager for a dose of live verse delivered by the Bad Blood reading series. Started in October of 2010 as the mohawk-rocking brainchild of young Portland literati Joseph Mains, Zachary Schomburg (Octopus Books), and Drew Swenhaugen (Poor Claudia), Bad Blood has begun to expose PDX poetry's razor edge.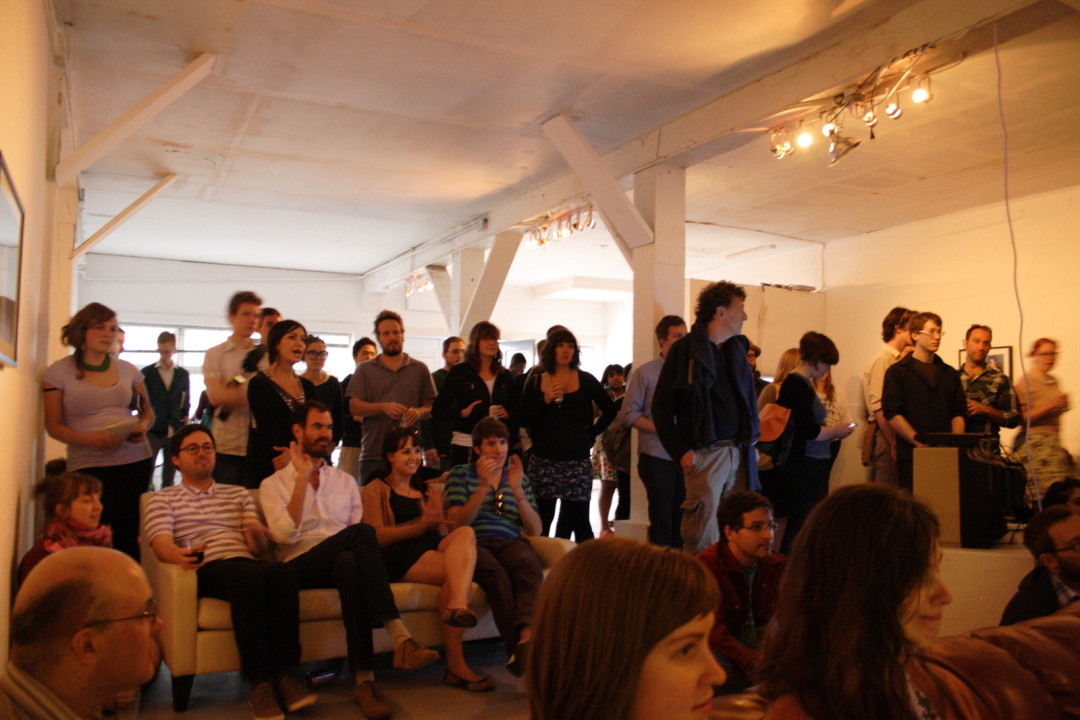 The "Bad Blood" brand comes from a badge the group spotted in the rear window of a slick Cadillac lowrider, and it's a testament to how visceral (dare we say, vampiric?) language can mobilize new poetry enthusiasts—several of whom crowded the overstuffed leather couches or sat cross-legged on the floor to take in the show. The stage, flanked by stacks of Peavey amps and black lights, could have received a rock band as easily as featured readers Joshua Beckman, Take It (Wave Books, 2009), Anthony McCann, I [heart] Your Fate (Wave Books, 2011), and local poet Jamalieh Haley, co-founder of the If Not For Kidnap Reading Series.

Drew, Zach, and Joseph all exuded an extraordinary stage presence, filling the audience with anticipation about the upcoming readers and hinting that each of them shared a personal connection with poets they introduced.
According to Joseph, this level of familiarity comes from their individual backgrounds as editors of poetry presses and journals and their experience as writers. Bad Blood was created to feature poets who travel and read often, but who might not be accessible to a greater audience outside academia. For the Bad Blood crew, "It's about the idea that poetry is a life-changing event. We just try really hard to create an event that is conducive to that change… At some level we believe that poetry is something that can change the world. It's going to come by bringing people in that don't know much about poetry and know that what we're doing is cool and fun. As a result it ends up being really special."
In true rock concert fashion, a merch table stationed in the back of the room offered books from the guest poets, and other small-press releases. Bad Blood also issues a specially-printed booklet for every reading they host.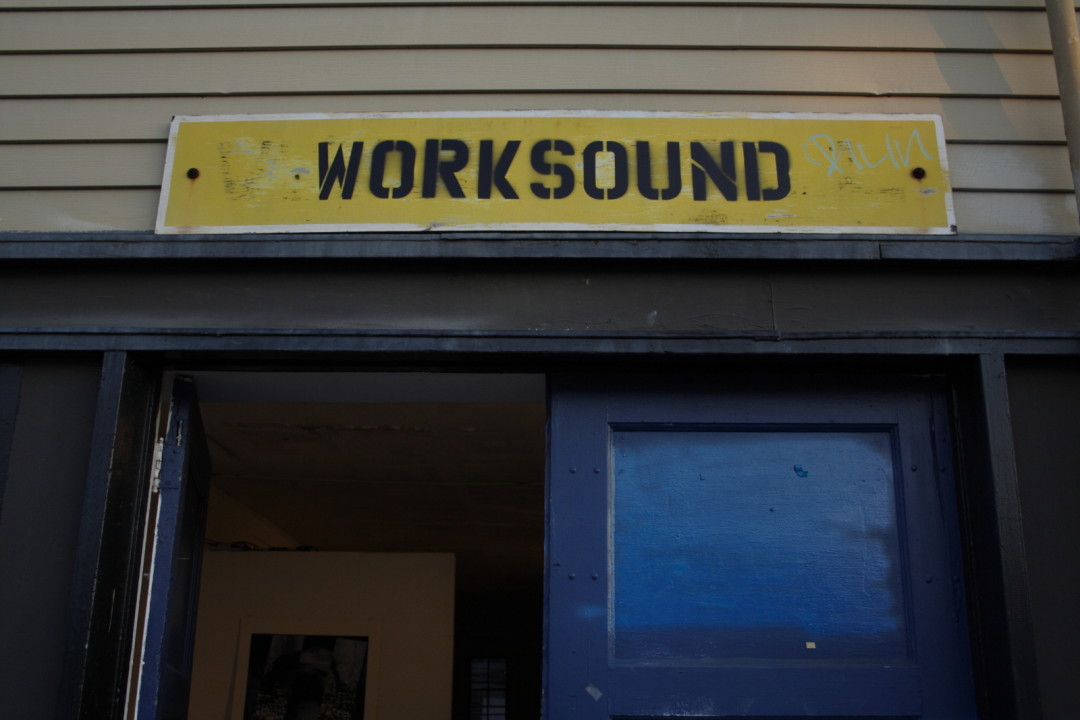 Check out Bad Blood #6, Saturday June 4th @ The Worksound Gallery 820 SE Alder St. featuring poets Graham Foust, Emily Kendal Frey, and John Niekrasz. For more about Portland arts events, visit PoMo's Arts & Entertainment Calendar, stream content with an RSS feed, or sign up for our weekly On The Town Newsletter!