indier-than-thou
7 PDX Pop Picks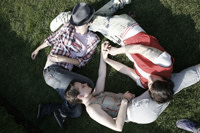 The 8th Annual PDX POP NOW festival is poised to take the weekend by storm (though hopefully in some sunshine), with a nonstop onslaught of free, all-ages shows from some of the best local bands.*
Show up—or drop off your hip kids—at Refuge PDX (SE 1st and Yamhill) anytime after 6pm on Friday, or between noon and midnight on Saturday and Sunday, and you're bound to encounter a pretty cool show. But if you crave a little more structure, we'll help you navigate by vouching for a few choice acts. Here's a short list of can't-miss bands in order of their scheduled appearance: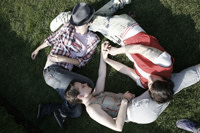 Lovers
Friday, 9:25
Cubby, Kerby, and Emily share a history, harmonies, and a flair for South American style they picked up on forays to São Paulo. Percussive, soulful songs, heavy on synths and toms, bring Cubby's neverending vision quest to light.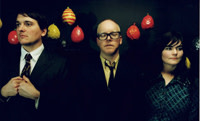 The Minders

Friday, 10:15
Power-pop trio The Minders are back while keyboardist Rebecca Cole takes a break from emerging super-group Wild Flag. Frontman Martyn Leaper's devotion to British Invasion melodies, ala Zombies and Kinks, consistently delivers clever, catchy songs.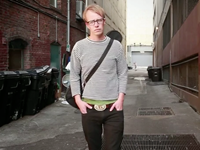 Loch Lomond
Saturday, 4:10
Part choir boy and part elf, Richie Young remains the central figure of this eerily beautiful folk combo with Euro flourishes. Young's voice is as ageless as his name; as cool, wavery, and portent with deep secrets as Loch Ness.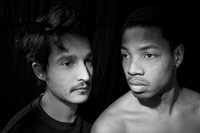 Purple & Green
Saturday, 10:30
If your idea of "playing" includes pushing "play" and inciting a dance riot, then you're ripe for Purple & Green. Electro-wizard Adam Forkner (aka White Rainbow) teams up with flamboyant singer and prodigious booty-shaker Justin Leon Johnson, with "Don't stop groovin', boogie on down," as a rallying cry.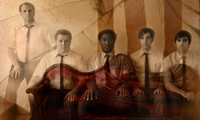 Musée Mecanique
Sunday, 8:20
These guys are such fine craftsmen, they may as well leave wood shavings on the floor. A softly beating heart and beautiful harmonies are enveloped by musicianship as nuanced, blended, and "tasteful" as gourmet.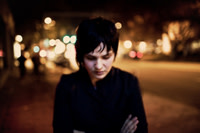 Kelli Schaefer
Sunday, 9:00
Don't you dare dismiss Kelli Schaefer just because she's an earnest songwriter/torch singer type; torches this bright have burned down whole towns. Sure, she has a pretty voice—but she also conjures a fierce, deadly duende, commanding her audience to suffer by her side.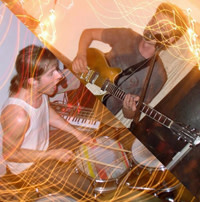 Brainstorm
Sunday, 9:40
It's hard to find hooky head-bob music that's not at all stupid, but PDX Pop sniffs some out every time. This duo is the latest incarnation of an upbeat, texturally adventurous pop sound that we most closely associate with the 8-year-old fest. In other words, it's the "PDX-Poppiest." Trust us: that's a compliment.


Too good to be true? Almost. We're very lucky.
For more about Portland arts events, visit /">PoMo's Arts & Entertainment Calendar, stream content with an "http://feeds2.feedburner.com/pomo-culturephile-portland-arts">RSS feed, or sign up for our weekly On The Town Newsletter!