meet & greet
Meet PICA's New Artistic Director
On the cusp of her arrival at the Portland Institute for Contemporary Art, Angela Mattox talks about her big vision—and her first impressions.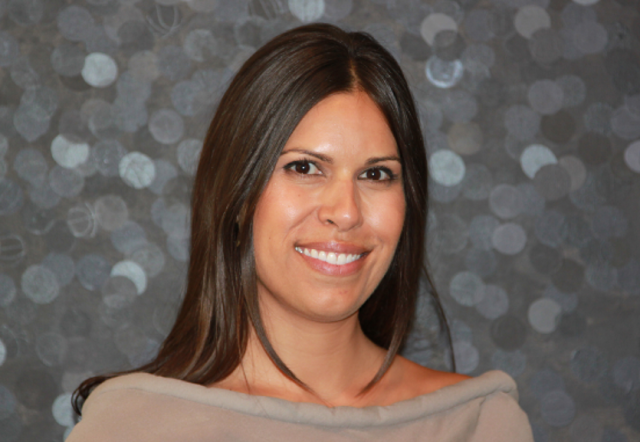 How did your relationship with PICA begin and develop? What were some key moments or contacts that drew you into the fold?
I'm hired on September 1—so I'm not quite in the fold—but basically I've been very familiar with the organization throughout my career, and I've been attending TBA, PICA's annual Time-Based Art Festival, for the past four years, so they're colleages, close collaborators. TBA has definitely become a place where my fellow colleagues and I converge every September to see what's new in contemporary art, and it's definitely become a hub and a highlight for all of us in the field. I feel very fortunate that I can be a part of it.
PICA's vision is also very close to that of the Yerba Buena Center for the Arts, where I was Performance Art Curator for the last eight years. We share the same taste for innovation, and our contemporary visual art department dovetails a lot with PICA's community and offerings. Yerba Buena has had an ongoing dialogue with, and respect for, PICA's previous Guest Artistic Directors Cathy Edwards and Mark Russel, too.
Each time I've seen TBA, I've been excited to engage with certain artists from their lineup. For example, I first saw [dancer] Gerome Bel at TBA, and then I thought, "I have to bring him to to San Francisco." In my experience, PICA's always ahead of the curve in terms of discovering new artists and new work.
Which artists are you most excited to see this year, and why?
Rachid Ouramdane is a French choreographer of Algerian descent. I just saw his solo in France, and I was so glad that Cathy was planning on presenting his brand-new piece, World Fair. It's very urgent and political, and it will provoke. The experience lingers with you, you can't stop thinking about it. I see this piece as emblematic of my commitment to experimental work that's really political, provocative, and compelling.
Kyle Abraham, from the east coast, is a young choreographer based in New York, and he's seriously one of the best dancers I've ever seen in my life. Extraordinary. He works with really rich concepts and ideas. He's doing two pieces for TBA: Radio Show, and a solo with just him. Don't miss either the full-length work, or the solo. I think it's one of the strongest excerpts of a work i've seen.
Kate Gilmore, a New York–based performance artist, is really interesting, and she's already gotten Whitney Biennial recognition. She'll be dismantling a clay cube. I'm excited to see it. Her work really captures my imagination. One of the treasures of PICA is Kristan Kennedy; some of the stuff she's bringing to this year's TBA is fantastic.
For me, the concept of The Works is one of the most exciting things that PICA does. It's so extraordinary. Where else could that combination of visual arts and late-night programming work? This confluence of food, art, and culture in social environment—it's amazing. And with these kinds of provocative works, I feel like people need a place to talk about it, to download and debate, have a drink and process what they've engaged with. I love that.
Going forward, what's your big-picture vision for TBA?
What I look for is risk, experimentation, surprises in content or form. I'm looking for visionary and bold artists who are willing to explore new directions, and explore the issues that are relevant for our cultural moments—artists who feel timely. Of course, those qualities can manifest in different disciplines.
I'm also interested in young artists, and I'd like to continue the trend at PICA of taking risks on young artists before other established presenters have presented them. That said, I'm also interested in masters. I think that having a mix of generations is really important, and I love how the TBA festival provides a framework. Different points of view, different styles, all in the context of a festival. I love the collision of diverse ideas coming together.
I'm partial to artists who aren't afraid to provoke—who are willing to push, provoke, and explore. A contemporary art center has to be a platform for urgent ideas and forms of expression; also humor, and play, and discovery…. PICA exudes a sense of discovery, and I find that really exciting. And Portland audiences are so curious, excited and engaged. They're really ready to be provoked and engaged. That impresses me, and it inspires me.
In your career so far, what's one accomplishment that best exemplifies your approach?
I would say on the broad side, I really revitalized the performing arts program at YBCA. I grew an internationally renowned performance arts program there. That's my pride and joy, though I didn't do it alone. I made an effort to support new work by new artists, and I tried to reassert the commissioning at YBCA. Like PICA, I took risks, supporting new work that I hadn't necessarily seen.
What's a misstep that taught you a lot?
When I moved to San Francisco from New York, I naively thought that audiences would be interested in any work from outside, and I certainly presented works that didn't resonate w audiences like I'd hoped. I wouldn't call that a misstep necessarily—I still believed in the artists—but you have to engage with the audience, and ultimately that's part of the work. As a curator, it's not enough to get a great artist from out of town. You really have to communicate why a work belongs in a festival, put it in context. Otherwise, audiences may not take the risk to come out. Years ago, that was really important for me to learn. As a result, a lot of the work I've done in the bay area is about audience development, bringing people out.
How will your approach change between curating for the Bay Area (ethnically diverse) audience and a Portland (much higher percentage white) audience?
It's a relevant question to ask, and it's something i've definitely thought about, because you can't curate without thinking about who your audience is. You're always asking yourself: Who am I curating? Who is on stage? who am I privelaging? One of the things that I love about PICA, is that they've presented a diverse group of artists over the years, from all different backgrounds all over the world. By accomodating local, national, and international work, PICA does its best to reflect the cultural diversity that's the reality of our world, and I'll do the same. Just because it's less racially diverse in Portland and it's smaller, won't change my values in terms of cultural diversity in the program.
PICA—and Portland—typically face a lot of challenges financing art. Are you prepared to do a lot with a little?
Oh, yes. I've worked exclusively for not-for-profit arts orgs, and you're always trying to do extraordinary things with limited resources. As programmers and curators, our job is to support innovative artists whether there's a lot of money involved or not, and its' incumbent upon administrators to be just as creative as artists, and work within limited means to be creative, innovative, fluid, and economically resourceful. Those are values that have been embedded in all the works that I've done. You've got to. PICA has always kept itself adaptable. Not footing the overhead of a main theater helps—being itinerant in terms of their festival. PICA is super scrappy, and does a lot with a little. It's an amazing staff there, and i'm gonna learn from them as well.
First impressions of Portland?
It feels like people live a very balanced sort of life here; they're passionate about their work, but also food, art, and the outdoors—engaging with nature. The pace may be a little more calm than i'm used to—but also looking at it from the outside, I've seen an extraordinary entrepenurial energy. Self-starting businesses and people who have a vision and make it happen. Having lived in NYC and LA, I think those are places where it's harder to make things happen.
I've moved a lot throughout my career, so I'm used to moving, showing up in a new place and gradually coming to understand the culture, the people….I have to, to understand how the work I'm going to present will or won't resonate. It'll be a lot of observation for me this first year, eating and drinking and being out, getting to know the culture so I can guide the vision more closely. One of the advantages of my being in Portland year-round, is that I can curate more programs and dialogues throughout the year, and create more opportunities for local artists to engage with audiences. I can go deeper with individual artists and projects by coordinating residencies, and by focusing in depth on an artist and allowing an audience to get to know that artist, and have a richer dialogue with the work.
It seems like an interesting cultural moment right now in Portland, a really vital time to be here. The culture feels very open to me: progressive, innovative, friendly. Coming up for brief visits, people are warm and friendly and curious. Of course my big dilemma right now, is which neighborhood to live in. Any suggestions?
For more about Portland arts events, visit PoMo's Arts & Entertainment Calendar, stream content with an RSS feed, or sign up for our weekly On The Town Newsletter!