theater
Review: Mamma Mia
5 carefully chosen words for a musical that's obviously found its audience.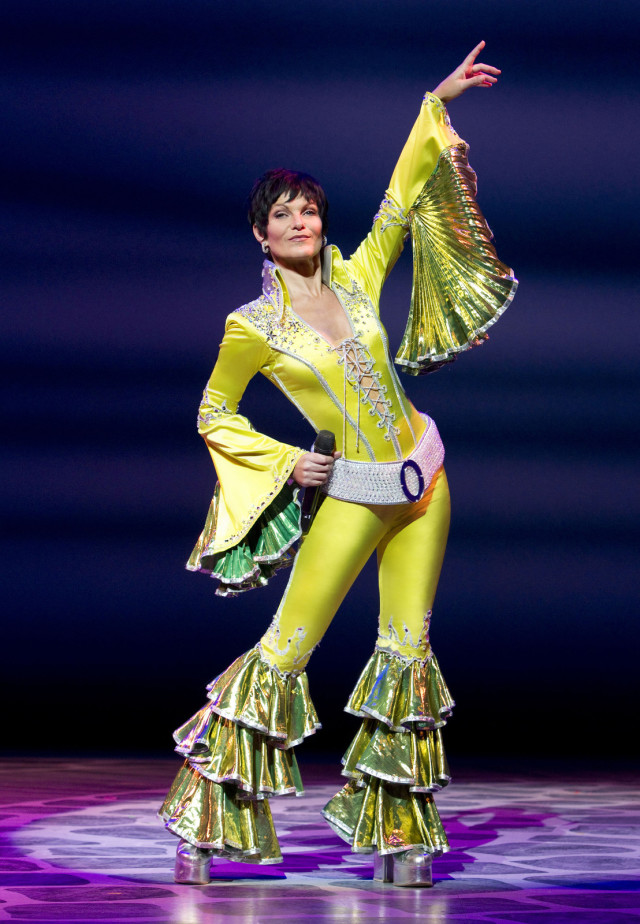 Last night, Broadway's Mamma Mia showed 2900 or so people a nice time. It even earned the now seemingly standard "Portland standing O." And of course the story's mother-daughter dynamics reminded me of my own dear mamma, whose conflicting teachings now put me in a twist. On one hand, you should always tell the truth. On the other hand, if you don't have something nice to say—you shouldn't say anything at all. The last thing I want to do is ruin someone else's good time, but heaven forbid I give false praise. Let me behave, then, as I would at the dinner table with a favorite aunt, glossing over the production's many fallen hems to observe a few general pleasantries that are indisputably true. While buttering a roll, I could safely say:
Accessible
The humor is incredibly broad, and slathered in very simple puns and pantomimes. The costumes (with the exception of a few purple wet-suits and a trio of disco-fab pantsuits) are mostly the stuff of back-to-school shopping. At one point "Napoleon Dynamite"-style dancing draws a gale of giggles. At another point, a silly Australian guy mimes the moves of a charging bull. Girls—and older "gals"—shriek at each other with giddy glee. The songs, obviously, you already know from ABBA, so the moment an actor pronounces the first word from a popular tune, the crowd roars its approval. Everybody "gets" this. What's not to get?
Energetic
The four leading ladies in this play all exude a lot of energy. And I quite enjoy the two silly sidekicks—Blondie and Redhead. Aren't they fun?
Cute
It's cute when grown women behave girlishly. It's cute when everything works out in the end. And both leading brunettes are indisputably cute—though at moments I'd say the mother character crosses over into "fierce," don't you think?
Musical
There are songs in this. Songy song songs. Songs you know, being sung and danced-to. Some of your favorites, no doubt. A few are performed powerfully, like "The Winner Takes It All." Many more feauture lovely vocal harmonies. The man who plays Harry (the English suitor) has an unexpectedly pretty tenor. I'd say he sounds almost like Paul Simon!
Kitschy
The aforementioned white satin disco togs and purple wetsuits insinuate a kitsch factor, but—you know—it's simple; not over-the-top. Where Billy Elliot rolled out the full tinsel curtain for its kitsch scenes, Mamma Mia remains much more contained. I don't want to say "underwhelming," because that doesn't sound nice, but, y'know. Moderate.
In short, if you already love ABBA, silliness, and "girl power" style plots, you'll probably have a nice time at this musical, as will your like-minded mothers, sisters, and daughters. I, meanwhile, must sip some water, lest unspoken critiques burn a hole in my tongue.
For more about Portland arts events, visit PoMo's Arts & Entertainment Calendar, stream content with an RSS feed, or sign up for our weekly On The Town Newsletter!