rock and roll-call
MusicFestNW: The Name Game
Sprinkle a bevvy of buzzwords over a wealth of bands, and you end up with more than a few samey names.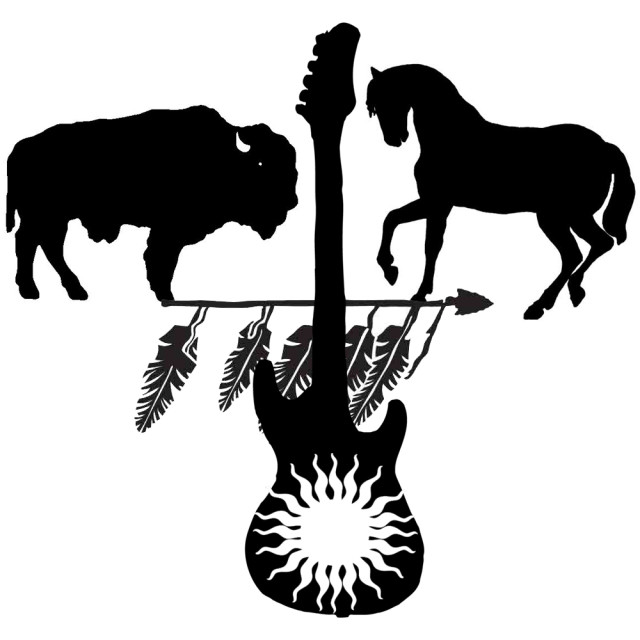 Buffalo. Horse. Arrow. Kill. Sun. Is it just us, or do current band names read more like captions for ancient cave-paintings than lists of 21st-century talent? Regardless, you'll have to know who's who if you want to make the most of your wristband at Musicfest Northwest —which starts tonight.
Don't sweat it; we're here to help. Read the following disambiguations, lovingly compiled by our culture crew, and in no time you'll be expertly navigating the redundant fray.
1. AgesandAges | AND AND AND
Both are local, popular, multi-instrumental and high-energy. AgesandAges have three more beards and two women, and their lyrics tend to affirm where AND AND AND's tend to condemn. In other words, if the band's singing about how we're all together, it's probably Ages. If they're berating you for being uncool, they're likely AND.
2. White Arrows | Pierced Arrows | Archers | Archers of Loaf
Two thirds of Pierced Arrows, Toody and Fred Cole, are as ancient as the pyramids and are properly worshipped as timeless totems of rough-hewn Northwest rock. White Arrows are a nearly-funky combo of whippersnappers from Los Angeles who have a cool song called "Everything Scares Me," which, with a proper PR push, could be the Beck anthem of our times. While both "Archers" seem to take the noisy noodly approach to rock, it wouldn't be a stretch of the imagination to think that North Carolina's Archers of Loaf are the helicopter parents of Portland's younger, louder and snottier Archers.
3. Avi Buffalo | Young Buffalo
The boys and girls in Avi Buffalo are young and sugary sweet. They wear cardigan sweaters and make the kind of music that you covertly love but keep on the down-low because you're afraid that your older brother will give you a dead arm for listening to it: earnest and catchy, but gloriously precious.
Young Buffalo is an all-dude trio that kind of look like those brainy outcasts from your high school that formed a band and were really into Pavement and Built to Spill.
4. Dirty Mittens | Dirty Beaches | Dirty Ghosts
How to tell them apart: Dirty Mittens is a much-loved local quintet fronted by a spunky punky gal who has recently converted to soul music.
Dirty Beaches is Alex Zhang Hungtai: a rockabilly-influenced Taiwanese Elvis-esque crooner. So, an excess of pomade & a white T-shirt with the sleeves rolled up is the uniform.
Dirty Ghosts is a guy on bass, a girl guitarist who sings, and an indie rapper/producer (Aesop Rock) handling the drum programming.
5.Band of Horses | Horse Feathers
While both of these bands have bearded lead guitarists (nothing new to the NW), there are a few easy distinctions to draw:
Band of Horses are heart-on-sleeve southern rockers, one part Neil Young, one part Wayne Coyne. Horse Feathers will be the band making dirgey music with the occasional weepy musical saw. "Band's" Jim James also has a bigger beard than "Feathers'"Justin Ringle.
YACHT, or Young Americans Challenging High Technology (though we're still not really sure what that means) are a Portland duo that create bubbly, bright, and buoyant synth pop that is without a doubt recognizable and infectious. They reportedly stole the show last week at Bumbershoot.
If the lyrics to the songs you are hearing involve comic books, video games, prehistoric animals, sports cards, and are named things like "Elephant Ears" and "(I'm A) Donkey for your Love" you are listening to BOAT. Please note: Neither band covers Kenny Loggins or Christopher Cross.
You Am I are from Australia and look like a rock n' roll band the same way The Strokes, The Stones and even that mediocre band your girlfriend makes you listen to do.
UME is an Austin trio that is fronted by a writhing, head-banging blonde with bangs. Erika M. Anderson (EMA) is from South Dakota. She kind of looks like Courtney Love and she doesn't like California.
8. Soft Kill | The Kills | Sweet Teen Killing Machine | Gaslamp Killer
We think the singer of Soft Kill (a band that makes gothy pop in the vein of The Cure and Cold Cave) sounds like Ian Curtis and that's a good thing; a barren, depressingly awesome good thing.
The Kills are every vaguely depressed and semi-fashionable girl's favorite band. So their show will be filled with girls in tight ripped black jeans, teased hair, oversized band shirts, and dudes that are pretending to know more than "Tape Song" and "Black Balloon". If Kate Moss is there looking bored and vacant (but still gorgeous) it's probably the Kills. Local horror-rock ensemble Sweet Teen Killing Machine's scary song titles like "Curse of the Bloodwolf," and "City of the Shrieking Dead" sound like a Bauhaus/Misfits mash-up. Gaslamp Killer is a DJ that makes eclectic beat-driven music that sounds like it was made with a hash pipe within arms reach.
9. Black Cobra | Black Prairie
Black Cobra is a ripping duo that make music best consumed while shot-gunning cheap beer, ripping the sleeves off of your Motorhead shirt and blowing stuff up: heavy, fast, and loud.
If Black Prairie look kind of like the Decemberists, it's because the bands contain three members in common: Chris Funk, Nate Query, and Jenny Conlee. Prairie's music tends to be more rural and atmospheric than the eloquent pirate prog-pop on which these familiar members cut their teeth.
10. Breakfast Mountain > Witch Mountain > Wizard Rifle > New York Rifles
Breakfast Mountain looks like your twentysomething neighbors that leave their recycling bin at the curb all week, always smell like pot, and throw really awesome basement parties that you've never had the guts to crash. They also make manic sample-driven dance music that could inspire movement, but Witch Mountain is a churning, viscous, female- fronted psych/sludge outfit from Portland that features writer, metal curator, and man-about-town Nathan Carson on drums. Wizard Rifle are a two-man blast of drum-and-guitar noise-rock punishment, while the New York Rifles are coed throwbacks from a vaguely velvet underground.
11. Suuns | Sun Angle | Sleepy Sun
Suuns, who apparently ignored spellcheck when naming the group, are from Canada and are really quite a catchy little collective of darkness. My friend Lalo calls them "progressive," which means they probably took lessons at some point. Sun Angle are a newish ambient pop group with the joint forces of Charlie Salas-Humara, formerly of Panther, and Marius Libman of Copy. Sleepy Sun are six psych-rockers from Frisco who seem to have spent their impressionable youth doused in a steady diet of heavy 70s rock. Their cover of Fleetwood Mac's "The Chain" is cathartic and inspirational.
For more about Portland arts events, visit PoMo's Arts & Entertainment Calendar, stream content with an RSS feed, or sign up for our weekly On The Town Newsletter!