Parting Words
TBA 2011: Cathy Edwards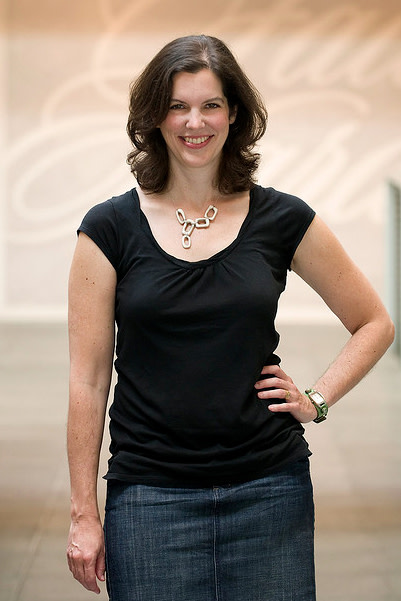 There's a lot of excitement surrounding the arrival of Angela Mattox as PICA's permanent artistic director—and well there should be. The proof is in the programming, and we'll have to wait a little while to see how she is going to lead. But her energy and artist-oriented ideas have folks around the festival buzzing.
This doesn't mean people aren't sad to see Cathy Edwards go after three years as guest artistic director of TBA (for those curious, Edwards and PICA are parting on good terms; she wasn't in a position to consider moving to Portland, a prerequisite for the new position). And while I'm sure Edwards is sorry to go, she's planning already to be back next year—as a civilian, that is…until then, as we approach the second weekend of TBA 2011, here are a few of her thoughts.
On working in PICA's collaborative environment: "It's really a set of ongoing conversations. The goal is never to compromise; the more we talk the more we push ourselves."
On not giving into temptation: "The festival's really fun, but I try not to pander to the fun factor. That's one of the tensions in my programming. I'm trying to put together a program that has a lot of integrity but isn't monochromatic in its feel or aesthetic. The format of a festival is enough of a spectacle."
On what she's proudest of: "In all honesty, something like bringing Rachid Ouramdane to Portland, or a Miguel Gutierrez or Meg Stuart … it's really a risk to bring artists with an uncompromising vision in when they aren't so known."
On what gives her pause: "There's an initial discomfort when it comes to bringing back artists who have already been here. But there's not a huge group of artists making consistently adventurous and important work—whether it succeeds or not—and those artists needs to be brought back every few years…it's important for artists to feel they can have a consistent platform for their work."
On PICA's shift from guest to full-time artistic director: "I think Angela's going to be a great next artistic director. She's really thoughtful, really informed, really knowledgeable. Although in a way it's sad to say goodbye to the guest-artistic director model, there will be an increased opportunity for artists year-round. The trade-off is worth it."