review
TBA 2011: Ruhr
Going the Distance with James Benning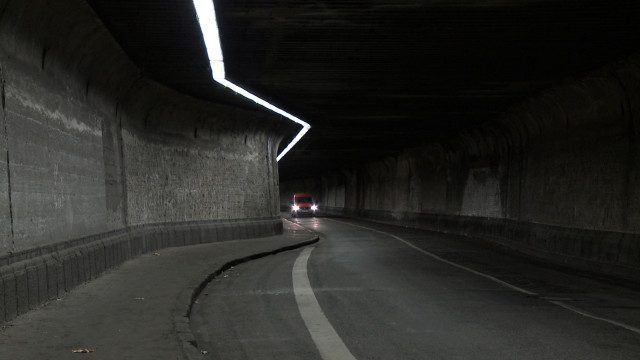 I hadn't even planned to see Ruhr. I missed the earlier of its two showings and, at this point in a festival like TBA, I'm typically so far past the point of saturation that the heart quails at the thought of a two-hour durational film comprised of seven discrete shots—with the final one lasting a full hour. There's no way I can uphold my end of the bargain.
But Friday night I ran into Robert Tyree, a thoughtful dance-artist who has been blogging TBA for PICA, and the force of his response to the film convinced me to follow my own advice and check it out.
And … oh my. Thank you thank you Robert.
All the places the mind goes when the eye is still. All the places the eye goes when the mind is still. Ruhr made room for both, plunging into that rich, quiet space where "small" things, things we typically don't take the time to notice, become big events. A lone man on a bicycle, hustling through a gunmetal gray tunnel. The way a wind kicks up in a stand of trees after a jet passes hard and low overhead. Someone playing piano music on a drab street: familiarity can breed beauty, too.
When the lights rose, someone near me actually gasped. I felt that, too; we had been so fully immersed in something, to have it over just like that felt almost violent. A rupture. Kinda like … well, kinda like it feels to be at the end of another TBA. So long, and yet, already?
For more about Portland arts events, visit PoMo's Arts & Entertainment Calendar, stream content with an RSS feed, or sign up for our weekly On The Town Newsletter!