Article
Five Questions for Matt Braunger
The former Portlander and rising comedy star returns to his Stumptown stomping-grounds to tape a Comedy Central standup special.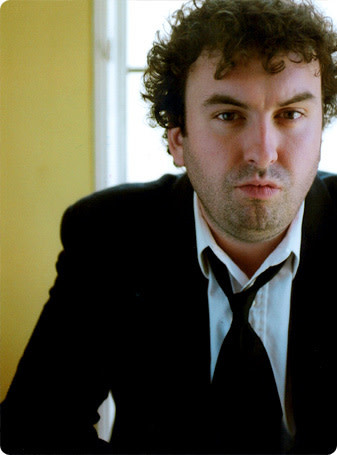 If you don't recognize Matt Braunger, maybe you should watch more TV. A series regular on MADtv's final season from 2008-09, the PDX-pat has also performed on The Late Show with David Letterman and The Tonight Show with Conan O'Brien, and gigs regularly at LA venues like the Upright Citizens Brigade Theatre and Improv Comedy Club.
Raised in Northeast Portland, Matt studied acting in New York and improv/sketch comedy in Chicago. In 2007, Braunger launched his career, taking a few "bit" movie roles (deli customer, patient, etc.) and working the comedy circuit 'til his big break on MAD. His 2009 debut album Soak Up the Night was listed as one of iTunes' top 20 "rewind" albums of 2009. This Friday, Braunger returns to his home turf, taping his newest album for Comedy Central Records in the recently revived Alberta Rose Theatre. He'll be joined by Ron Funches and his Chicago-based podcast collaborator Matt Dwyer.
As he preps for Friday's show, Braunger tells Culturephile about growing up in Portland, the origins of the wildly successful Bridgetown Comedy Fest, and his recurring role on a new NBC sitcom.
This is a big gig for you. Why the Alberta Rose?
Well, I really wanted to record in Portland, where I grew up. I love it so much there, and the Alberta Rose is such a neat place—it used to be an old theatre and a church. I grew up on NE 27th right off Killingsworth—like, six blocks away—so finding a theater to record in so close by, was amazing. I actually started out doing comedy in Chicago, and I've been doing it in LA for awhile now, but I always make it a point to find cool, interesting venues to perform in back home.
What was it like for you growing up in Portland?
I bounced around a lot in school, so I have very different friends from all those places. I definitely had my loser days for sure, being an only child and all. I remember going to punk shows with my Columbia Sportswear jacket zipped up to the neck, standing in the back like a huge dork. I know using your sense of humor as a defense mechanism is kind of a cliche, but it's how I made friends. The isolation you feel in grade school or junior high is pretty universal, even in a "weird" city like that.
Do you miss anything about Portland?
Oh, for sure. I miss the livability of Portland and—generally speaking—the lack of attitude. In other big cities, people can be very elitist; here, it's just different. People are more genuine, friendly. But I'm also in my thirties, so when I come back and I see the friends I grew up with, those people aren't the twentysomethings that make up such a huge part of the city now. And—oh my god—the booze is SO cheap in bars there! Every time I go home and I buy a round for everyone, it's like, "that'll be $12." Cmon, that's crazy! There's like seven of us!
WARNING: Some adult language.

Tell us about your role in founding Bridgetown Comedy Fest.
With Bridgetown, it all just kind of started over email, actually. Andy Wood's a good buddy of mine, and he was sort of like "Hey, do you think this is a good idea? Would people go for this?" And I was like "Uhh, hell yeah, they would!" I invited famous friends of mine from NYC and LA, to give it some bankability, and then Kimberly [Brady] and Andy basically did all the legwork. In the past couple years, I still help Bridgetown as much as I can. I was really sad I wasn't able to go this past year; it's the first one I've missed. I was doing the Melbourne comedy Festival at the time, and I just couldn't do both. In terms of doing comedy, Portland's a good place for that—there's so many good bars and stages, you can put together shows with very little effort. There's a lot of good talent there right now. It's really cool.
You have a recurring role on the new show Up All Night with Christina Applegate, Will Arnett, Maya Rudolph and other big names. What's that been like?
Basically, I'm like the Ned Flanders of the show. It's incredible because I get to play opposite my old Second City pal, Jean Villepique [who has also guest-starred on The Office and 30 Rock and it's so fun having her be my TV wife. Our characters, Gene and Terri, are the show's way-too-happy couple, always waving and casserole-bringing and smiling. We're that mysteriously, obnoxiously perfect couple who always seem to pop up, and of course everyone hates us.
When we're doing read-throughs, it's a crazy feeling to be sitting across the table from Will Arnett and Maya Rudolph. Arnett is super-professional, and he's always coming up with a new dark backstory for my character. He seems really happy with the project—honestly, I think he gets a kick out of playing a nice guy, after being typecast for so long because he's so awesome at playing a jerk.
The other thing that's nice about Up All Night is how minimal my role is. At the end of the day, it's totally out of my hands, which feels great—I just know it's gonna be a blast every time I come in to work there.
I should also mention that I've been doing a pilot for Comedy Central with Kyle Kinane! It's great, but god, it's nerve-wracking because you don't wanna get anything wrong. It's all on you if you mess up.
You've done improv, stand-up, and sketch comedy. Which do you see yourself leaning towards in the future?
I'd like to have a nice balance of acting and stand-up; if I do too much of one or the other, I get kind of depressed. And with this new pilot, I'm also a producer. So, you know, I try to dabble in a few different things and make sure that I have a good time doing it, and I try to help friends out along the way. It's funny, 'cause there's no…"end spot", like, "where do I want to be in five years?". I just try keep a good work ethic and keep everything in perspective, because there's no security in this life, and that's especially true in comedy. I figure nothing is certain, so you might as well do what you love.There's a Helen Keller quote— "life is either a great adventure or it's nothing."
Braunger will be recording his latest album for Comedy Central Records this Friday, October 14th, at the Alberta Rose Theatre, 3000 NE Alberta Street. Shows at 8pm and 10pm. $10. For more about Portland arts events, visit PoMo's Arts & Entertainment Calendar, stream content with an RSS feed, or sign up for our weekly On The Town Newsletter!