Mudroom
DIY Five
A Portland artist's new book lends kids a crafty hand for the season of indoor fun.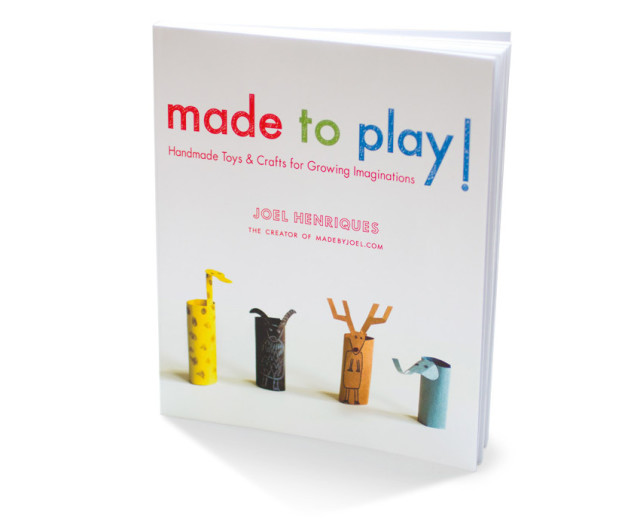 MOMS, DADS, grandparents, uncles, and aunts need not fear youthful holiday vacation hours, begging for pastimes sans batteries, Wi-Fi connections, or Fireman Sam DVDs. Portland artist and author Joel Henriques offers elegant, craftily modern alternatives in his new book, Made to Play! Handmade Toys and Crafts for Growing Imaginations (Shambhala, $19). The finger puppet menagerie below—created by 10-year-old consultant Aiden—might come from the simplest of the book's 35 DIY projects, but like all of Henriques's plans it gives spry imaginations room to roam.
The book spins off of Henriques's successful website, MadeByJoel.com. Launched two years ago to document the painter's efforts to amuse his toddler twins, the site now draws more than 100,000 unique visitors a month. "I want to make toys that can be played with in an open-ended way," says Henriques, "and create a nice environment for kids and families to find stuff to do." 
These humble aspirations landed the book deal, followed by an October shoot for The Martha Stewart Show. And his in-home audience is growing, too: a new baby joined the twins five months ago, giving Henriques even more fingers to put to work on lions, modernist dollhouses, or paper models of Paris.