gallery grazing
Midmonth Gallery Alternatives
Though you may have walked "the walk" a couple weeks ago, there's still plenty of treasure left to seek.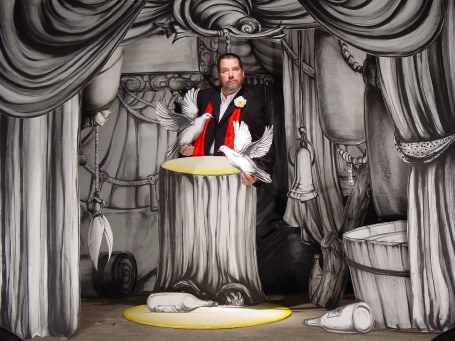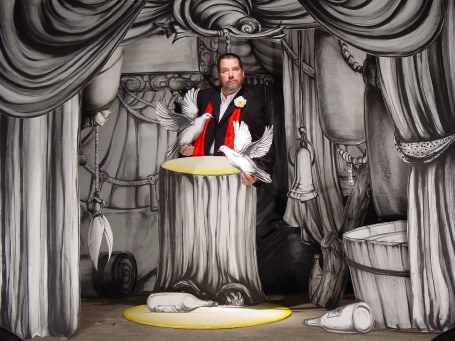 David Eckard at Marylhurst and White Box
In addition to recently weathering the toughest gig at TBA, Eckard has a 20-year career to recommend him. A Bonnie Bronson fellow who's traveled the world and earned the respect of both critics and circus-folk, Eckard creates bold works that often fuse visual and performance art. His current macro-exhibit at the Marylhurst Art Gym, and micro one at White Box, are both entitled Deployment, and support the November 6 release of his forthcoming book of the same name. He'll also be giving a noon chat at Marylhurst next Thursday!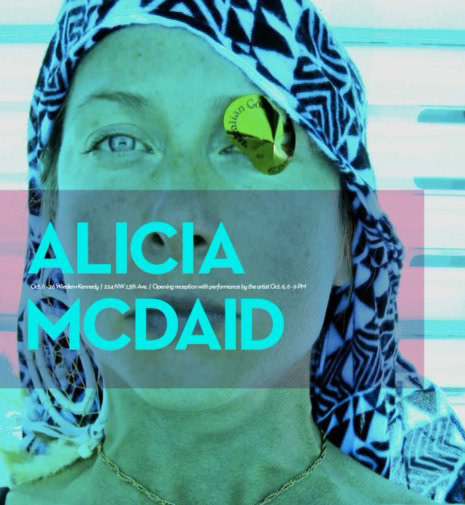 Alicia McDaid at Wieden + Kennedy
Simultaneously self-effacing and embracing, performance artist Alicia McDaid has elevated dancing, crying, and playing dress-up to—well, an art form. Her latest work, The Pleasure Principle, is on view at Wieden + Kennedy through October 30, and alongside "Galactic Daughters of Passion" Sarah Johnson and Kathleen Keogh she plans to perform "transcendental dental work" live at Wieden + Kennedy gallery starting at 4 pm today!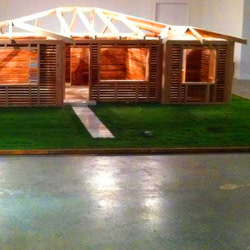 Wynde Dyer and Rhoda London at Place Gallery
Wynde Dyer, former curatrix of voguish gallery/secondhand store The Golden Rule, the darling of fashion glossies like Nylon for most of its year-long existence, pours her formidable design skills into another personal project: building a miniature bungalow in the top floor of Pioneer Place Mall. The 1/3 scale house she calls For Sale By Owner: 1751 Easy St. mirrors one from her childhood, and will be displayed in several aesthetically-pleasing phases of construction. Right now, it's just bare beams; next, the interior will be plastered over.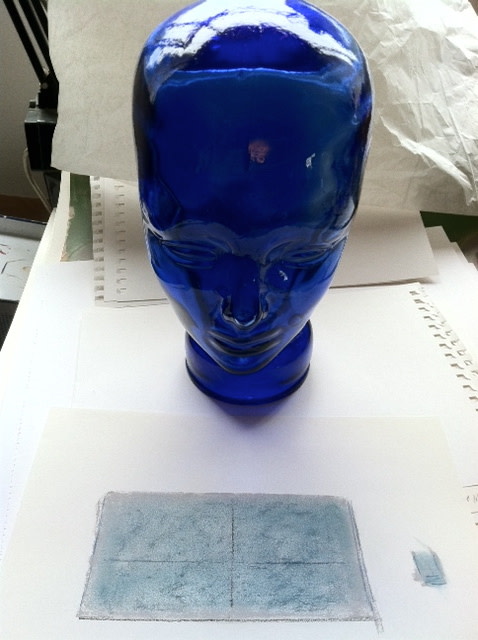 Rhoda London
Also at the mall, veteran multimedia artist Rhoda London has collaborated with film artist Harrison Higgs, combining objects and paintings to address hospice, death, and the unknown hereafter in a piece entitled and… "This is such a personal piece for Rhoda, and such an honor to host," remarked co-curator Gabe Flores while showing Culturephile the many haunting elements of the installation.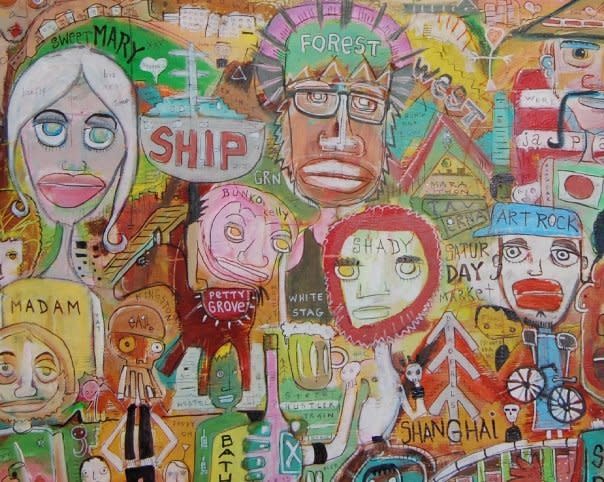 Chris Haberman at Three Friends Coffee
Portland's resident hipster folk-artist Chris Haberman recently wrapped a stint with Portland Open Studios and an exhibit at the Littman Gallery, but if you can't wait for his November show at IPRC, you can still see some of his work hanging around Three Friends Coffeeshop.




For more about Portland arts events, visit PoMo's Arts & Entertainment Calendar, stream content with an RSS feed, or sign up for our weekly On The Town Newsletter!