shooting the breeze
Oregon's Imagination
Lincoln Center's Imagination Summit is full of ideas, but short on plans.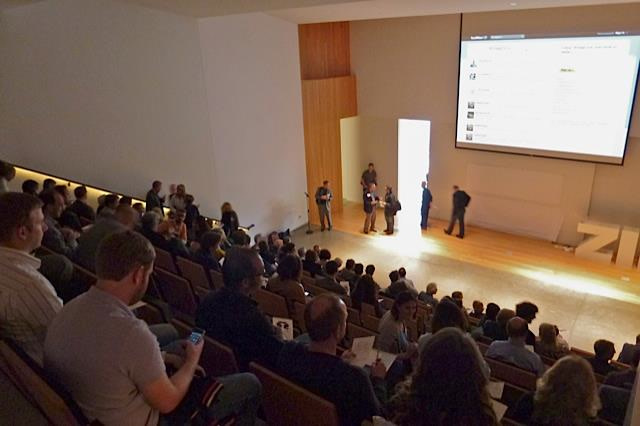 What is the state of imagination in Oregon?
This is the question 170 of Portland's creative community gathered to answer last Monday afternoon in Ziba's treacherously steep auditorium in NW Portland. The event was one of 50 similar events taking place in every state as part of the Lincoln Center's annual Imagination Summit.
Billed as a "conversation," the organizers provided no panel, no experts, and no prepared remarks. Instead, moderator Frances Bronet, dean of UO's School of Architecture and Allied Arts, instructed the audience to divide itself into small groups to "discuss ways to better foster, cultivate, and leverage imagination to improve our economy, educational system, and general well-being" while minute-by-minute updates from the event's participants appeared on Twitter feed scrolling on a massive overhead screen.
Bronet then called on the groups to report back to everyone the results of their discussion. Over the course of the two hours, the focus drifted far afield, touching on everything from the vagaries of winemaking, to proficiency-based education, to an impassioned plea for the state to adopt a sales tax.
Nevertheless, recurring themes did come to the surface, the most urgent of which was the view that the supply of good ideas in Oregon is not a problem; rather, Oregon's problem is successful execution of good ideas. As one participant tweeted halfway through the event, "It would be a travesty for this to end without an action plan. We need to harness this momentum…." In short, Oregon desperately needs action, not necessarily more imagination.
For more about Portland arts events, visit PoMo's Arts & Entertainment Calendar, stream content with an RSS feed, or sign up for our weekly On The Town Newsletter!