flipping the 'wig
5 Questions for John Cameron Mitchell
As he plans another PDX dance party, auteur John Cameron Mitchell addresses his "ex-wife" Hedwig, his new-found appreciation for comfy shoes, and the single theme that drives his creative choices: love.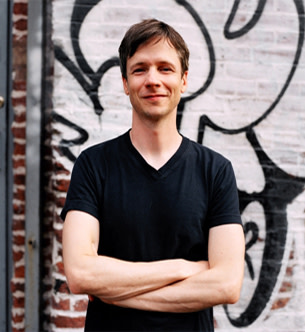 What did you dress as for Halloween?
As a retired drag queen who's settled into a middle-aged lesbian lifestyle. Flannel and comfortable shoes.
Your last Mattachine party in Portland was, by all accounts, a madhouse. Will this next one be an encore, or a variation? What should we expect from you and Amber Martin?
This will be even more of a lovefest. The four of us simultaneously djing an organic non-Madonna/Gaga-free/thump-thump-thump-phobic mix will produce a feeling of mass natural Ecstasy. You'll suddenly find yourself slow-dancing in a stranger's arms having not texted in 5 hours.
Between developing an HBO 80's show, producing a Dash Shaw animated feature, adapting Neil Gaiman's "How To Talk To Girls At Parties" and finishing a short film for Dior starring Marion Cotillard, you have your fingers in several production pies right now. What do all the projects have in common that captured your interest or qualified them for the JCM signature?
They're all about love or the lack of it.
Sexual activity plays a prominent role in both Hedwig & The Angry Inch and Shortbus—but so does sexual frustration. Can you share some thoughts on that subtopic, and why you've chosen to highlight it in your work? Is your latest work continuing to explore these themes, or diverging into different territory?
I grew up very Catholic and gay therefore sexually shy. If I got lots of sex early on I'd probably not be quite as creative. So it shows up in my work. It's a zero sum game that I don't worry about as much as I used to. Hedwig wasn't really about sex though, but about wholeness. And Rabbit Hole was obviously about dealing with mortality and loss. I guess all my films have heroic female leads dealing with trauma. That may continue. But above all, I hope my stories are seriously useful to their audiences.
For many fans, you'll probably always be Hedwig. What's your relationship with that character like right now? Do you ever tire of her? How closely do you currently identify with that role and how do you react to super-fans who don't differentiate?
She feels like an ex-wife that I still love but am happily separated from. I'm sure I'll essay the role again before my body gives out. Hedwig fans are of a high caliber and can separate actor from role. Plus they are sweet so it's nice to meet them. I had a stalker from Japan who was extremely polite. I invited her to watch editing and be an extra in Shortbus. Eventually she realized she'd outgrown stalking and went back to Japan. I like her very much.
John Cameron Mitchell will host Mattachine at Branx on Saturday Nov. 5. For more about Portland arts events, visit PoMo's Arts & Entertainment Calendar, stream content with an RSS feed, or sign up for our weekly On The Town Newsletter!