Salud!
In Praise of Auld Lang Syne
Culturephile doles out a few well-earned compliments to some standout arts entities from 2011 that we had yet to mention.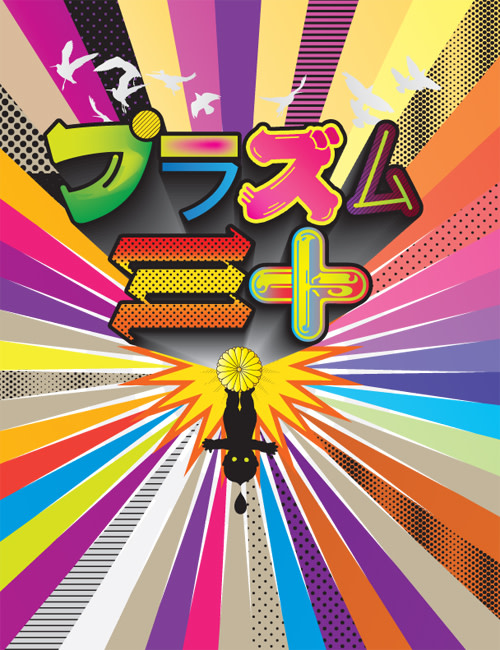 Culturephile spent 2011 publishing a slew of reviews , a handful of interviews , and a cluster of overviews. In the arts we covered, we tried to be unbiased and observant, to bring added insight to those who had caught the same shows we had, and to offer a little vicarious thrill to those who had missed out. Mind you—those were the arts we covered. Of course, there were many more that we missed, and perhaps most tragically, a few artists that we caught, loved—and still never covered. Maybe the moment passed while we were distracted with other editorial priorities, or there wasn't enough material to spin into a whole article so it got scrapped…these things happen. Nevertheless, before welcoming in 2012, we're compelled to acknowledge these bygone standouts, to clear the air and give credit where due. As the culture calendar resets, we raise a champagne toast to the following:
PLAZM Magazine made great strides this year, turning 20 and releasing issue #30, featuring a David Lynch coversation, an edgy photo spread called Death By Cat (images of artistically eviscerated small animals that had fallen prey to an actual housecat), and an impassioned essay in defense of print media. Later, the mag announced a new partnership with venerated online trendspotters Urban Honking.
In a related note, Collateral Damage tasked PLAZM's Joshua Berger with publicly pencil-marking endless rows of tiny "x's," each of which was meant to represent one of the 655,000 civilian casualties of the Iraq war. While the artist explained his work as an attempt at commemoration, the faint and quickly-rendered marks told another story, effectively reducing each individual death to a cursory drop in a bottomless bucket.
At the slightly offbeat Gallery Homeland, Laura Hughes 's midsummer installations of irridescent tape literally shone, casting refractions of rainbow on the white walls of the third-storey space with varying intensity, especially during "the magic hour" of twilight.
Absurd comedy/sketch duo People Person brought a snarky hilarity to Risk/Reward, impersonating a rapper, a talk show host, a valley girl, a stalker, and an automated GPS in a series of sketches replete with punchlines, callbacks, and unexpected lexical twists.
Jessica Jobaris and General Magic, also at Risk/Reward, achieved an oft-attempted but rarely actualized goal: a cohesive and engaging dance performance that was about everything. A trash-strewn dance floor played host to a tug-of-war between an ancient tribesman and a modern businessman, a woman's victimization and rescue, a man's masochism, and the collective frustration of a populus forced to keep up with a harried pace of life in various states of sanity and nudity. Remarkably, it all worked. (You had to be there.)
Another Seattle dancer, butoh artist Sheri Brown, stunned the small crowd convened at The Headwaters theater for the 1 Festival. Doused in the Japanese dance discipline's signature white powder, she gradually moved from deep introversion into sprightly crowd engagement, walking straight into the stadium seating and seeming to float like a cumulus cloud form, her toes perched on the backs of empty chairs. She beckoned the whole crowd to follow her outside to the railyard, where she continued her hypnotic exploration of her surroundings, testing the dirt between her fingers, tasting the industrially-tinged fresh air—every moment a discovery, every element a curiosity.
Though Raja Feather Kelly 's three-part Warhol-wig-sporting spectacle Fanmail in TBA:11 Ten Tiny Dances left some wondering if this act was…ahem…all there, Kelly and his dance partner later proved that they could sweat the technique, with a lithe and balletic "warmup" routine during a break in Mike Daisey's 24 hour monologue. Turns out, they have turnout. Who knew?
From her church-wife-themed series The Fall of Spring Hill (at Charles Hartman in April) to one-offs like the striking snapshot that advertised Defunkt Theatre's Glengarry, Glen Ross, Holly Andres 's images made an indelible impression on 2011. She's especially adept at capturing female subjects, and finely attuned to the low hum of domestic drama.
Actor John San Nicolas was ubiquitous last year, with roles in Jack Goes Boating, Reasons to be Pretty, and The Pain and The Itch. Pulling off a New York accent and an Egyptian one with equal canny, playing straight-man or ham with incredible ease, this guy nailed every moment we saw him in the spotlight. His name on a playbill safely signifies a sure thing.
Comedian Ian Karmel put several notches on his broad belt, starting with his silent performance as Carrie's electrocuted lover in Portlandia and burgeoning as word-of-mouth spread about various shows where he "killed." This self-described "fat Italian Jew" is obviously grooming himself for the big time.
Actress Christi Miles 's sparkle singlehandedly saved Artists Rep's relatively rote summer production of Shakespeare's Much Ado about Nothing. It was a lighthearted role compared to the one she held in 2010's Dying City, but a refreshing reminder that she can carry a whole show.
Here's hoping that 2012 holds rich rewards for all these arts entities, and many more greats that we've unintentionally overlooked. Feel free to share your own favorite arts moments in our comments section below.
For more about Portland arts, visit PoMo's Arts & Entertainment Calendar, stream content with an RSS feed, or sign up for our weekly On The Town Newsletter!