Article
A Triple Double: Three Twin Concerts
This arts week brings—not two—but THREE sets of identical twins to the stage. The Watson Twins help hip us to their monozygotic arts scene.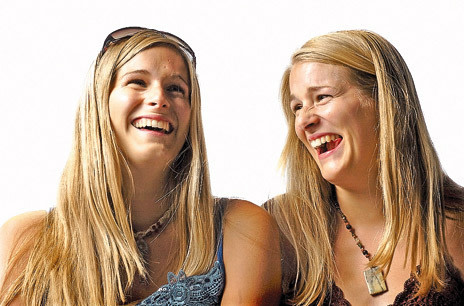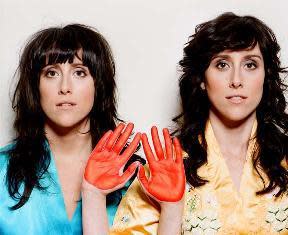 THU, JAN 26 The Watson Twins will team up with local Portland multi-instrumentalist Aram Arslanian for an intimate set at the Doug Fir, then join headliner Jessie Baylin on backing vox. "Stories will be told, some bad jokes I'm sure and lots of harmonies," forecasts Chandra. In light of the sudden prevalence of twin arts acts on the current calendar, these two were also kind enough to indulge Culturephile's curiosity:


What's it like to make art with your identical twin?
"It's hard to describe sometimes, because obviously I don't know anything different," says Chandra. "It's what we started doing as children and continues to become more and more a focus of our life. There's a unique understanding that comes from creating with someone who shares not only your identical genes, but also many of the same interests (in our case, music, cooking, and literature). That being said, when we come together to sing, that history of our interwoven experiences can, I think, be heard. I consider myself truly fortunate that I can have this experience of completely sharing my experiences with someone."
"We are each others biggest fan and toughest critics," adds Leigh, taking a pragmatic tone to balance her sister's enthusiasm. "This environment brings a safe zone for us to expand our work and creativity in a place that I feel like a lot of bands don't get to experience. That gift has helped us both learn our sound. There is nothing like harmonizing, we have people we sing with where the music created feels…familial–but singing with your twin really is something unique."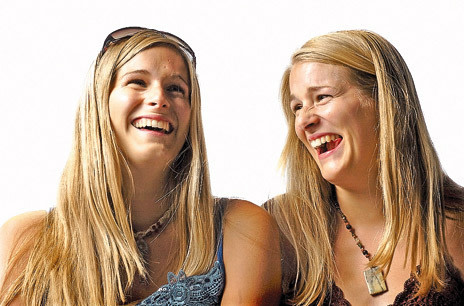 FRI

,

JAN

19
Last week at Alberta Rose, folk duo Shook Twins helped composer Ben Darwish premiere a brand-new ten-song epic that the three have collaborated on with the support of the Oregon Arts Commission.
The Clear Blue Pearl
, a narrative arc about a search for water after a drought, featured "tight-knit piano-driven grooves" and a fusion of influences from folk to dubstep.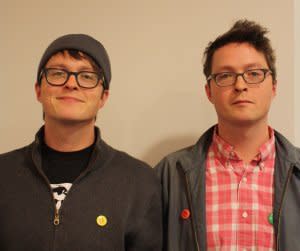 FRI

,

JAN

19
At Reed College's Kaul Auditorium,
twin poets Matthew and Michael Dickman staged a slam of sorts
, set to music by Third Angle Music collaborator and composer Nalin Silva—who also happens to be the boys' old high school friend. When Culturephile caught up with Silva (a recording engineer at Brian Jonestown Massacre-affiliated Revolver Studios) he was veritably geeking out over plans to enhance his friends' performance with subtle audio effects, and excited to be writing a score to complement the twin wordsmiths.
For more about Portland arts events, visit PoMo's Arts & Entertainment Calendar, stream content with an RSS feed, or sign up for our weekly On The Town Newsletter!