spy ops
Sallie Ford Debuts New Songs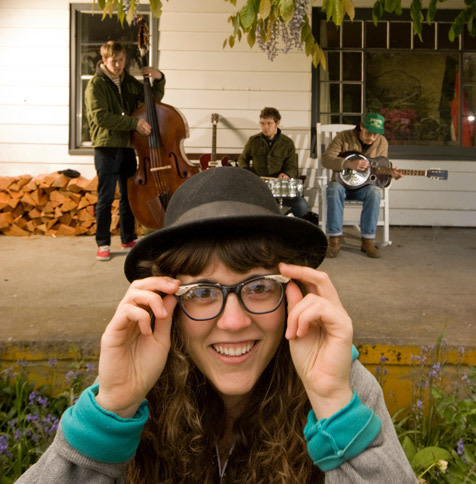 At The Woods' closing weekend festivities, Portland's rockabilly sweetheart premiered several new tunes, announcing "We're about to go into the studio soon, guys."
While we resisted the urge to bootleg any of the tracks, here's the next-best thing—a first look at her new hooks:
"Yeah, I like bad boys, but I'm like a bad boy too."
"You say I'm just a girl, it's true; but I've met a few girls who'd prefer me to you!"
"He's the kind of guy who would f—- her with his socks on."
and…in stark thematic contrast to the other independent rants, "I'm addicted to you."
Despite a couple of missed notes and the onstage troubleshooting one expects from a premiere live performance, the brand-new songs roared with feminist zeal. Still, there was (as always) a sense that Sallie speaks only for herself, and that she leaves the hard-partying man-eater in the context of the songs. Between numbers, she instantly reverted from balls-to-wall belter, into her signature aw-shucks shrugs and hearty guffaws.
For more about Portland arts events, visit PoMo's Arts & Entertainment Calendar, stream content with an RSS feed, or sign up for our weekly On The Town Newsletter!