bedroom sleuthing
Sex Talks + Q&A with Arianne Cohen
Hate Valentine's? Go to these three talks to learn to love love again (or at least sex). Plus, the author of The Sex Diaries Project talks with us about how Portlanders differ in their erotic and romantic proclivities.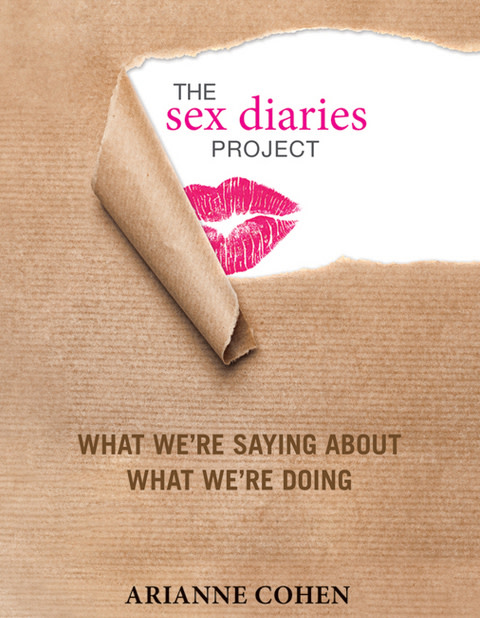 Monday, Feb 6 offers a choice between the science of love and gushy radio stories about love that will 100-percent-for-certain make you blubber like a well-cherished babe:
As part of OMSI's beloved Science Pub lecture series, past pub favorite and OHSU biologist Larry Sherman delves into the chemicals in your brain that drive the compulsion we call love in his talk, "Lust, Chocolate and Prairie Voles: The Neuroscience of Pleasure and Love," at the Bagdad Theater at 7.
– or –
At Powell's, Dave Isay, the founder and guiding voice of NPR's crazy popular Friday morning tearjerker StoryCorps, shares stories of the heart from his new book, All There Is: Love Stories from StoryCorps. He normally plays his favorite excerpts from the thousands of oral histories they've recorded, making his talks some of the most emotionally gripping around. I promise you will cry. I've seen it before; it's like he's a King Midas for happy tears.
If you're interested in the steamier side of things, then head to Powell's on Wednesday, Feb. 8 at 7:30 for NYC transplant Arianne Cohen's talk about her new book, The Sex Diaries Project: What We're Saying about What We're Doing. She's spent several years compiling diaries about sex from a wide range of people—young and old, gay and straight, married and celibate, prudish and slutty, and everything in between. Along the way, she's teased out some bigger themes and surprises. While we like to consider ourselves objective, dispassionate journalists, we couldn't help but be a little intrigued:
How did you get started on the Sex Diaries Project?
It was a bit of a fluke. I wrote a cover story for New York Magazine in 2007 on New York City sex diaries, and the response was so good that it became a weekly online column of diaries. I soon realized that what I was reading was not what I had expected. What many people are actually doing in their private lives is wildly different from our culture's rom-com sense of monogamous coupledom. So I began expanding outside of NYC, and commissioning wide and far.
What was it like to become a real life Carrie Bradshaw?
I won't lie: it rocked. I found myself on every sexy invite list one would hope to be on. It was a great way to get an education. I did the column until 2010, when I moved to Portland.
What sort of patterns have emerged as you've compiled these diaries?
Lots. I think the thing that surprised me most was the realization that couples are like little two-person companies. Some make widgets; others provide customer service. And it goes much better for all involved if everyone understands what kind of company they're in. The book outlines the three main types of couples I found, and the pros and cons of each.
What do you think your readers will find most surprising as they peek into others' private lives?
I think there's this idea that everyone is either in a long-term relationship, or looking to be in a long-term relationship. And when you read the diaries, that's not what you find. At any one time, people are doing lots of different things—there's a whole world of ways you can live out your private life. There are no rules.
You've been in Portland for two years now. How do sex and relationships differ in Portland from other places?
There's more kombucha, and less f-word dropping. Here diarists talk about "their process" and "the connection" and "growth." When I first started reading them, I'd read entire entries and have no idea what the diarist was talking about.
And breakup behavior here is very different. In New York City, diarists would leave relationships on horrible terms, doing things like screaming "fuck you" and then never really see each other again. Here, diarists know they're going to bump into each other for the rest of time, and thus really go out of their way to avoid drama. Sometimes that means avoiding the discussion altogether, and just smoothing it over. It's not altruism—it's self-protection from future nausea.
We love to think of ourselves as unique, progressive, and sustainable. Does that extend into the bedroom?
Emphasis on sustainable. There's a large population of people here who change partners every year or two for decades on end. Whether that's progressive or not depends on your point of view.
What's next for the SDP?
I'm doing a college tour this fall, Sex Diaries Project on Campus, having students keep anonymous diaries beforehand, and parsing out precisely what's going on in their bubble. I can't wait. And I'm developing a TV show based on the concept, which is very fun. Please feel free to come keep your own diary, or read other peoples' diaries, at sexdiariesproject.com!
For more about Portland arts events, visit PoMo's Arts & Entertainment Calendar, stream content with an RSS feed, or sign up for our weekly On The Town Newsletter!