jazzed
KMHD Director Talks Jazz Fest
Matt Fleeger, Portland's premier Jazz DJ, hips us to the upcoming Portland Jazz Festival and evangelizes this broad, dynamic, influential genre.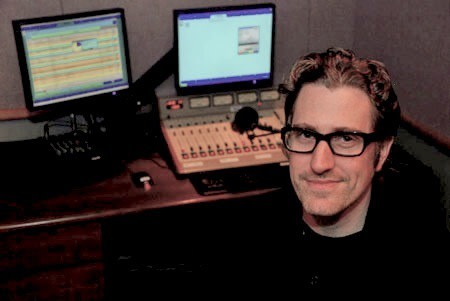 Portland has long percolated a viable, if not highly visible, jazz scene. Veterans like composer Dave Frishberg, trumpeter Thara Memory, and a handful of other super-talents call our town home, while twentysomething bass prodigy Esperanza Spalding, (who used to rock Portland's all-ages indie clubs before training at Berklee) snagged the Best New Artist Grammy last year from a stunned Justin Beiber. Still, a feeling persists that Portland jazz—and jazz in general—flies just slightly under the radar of new listeners. The 9th annual Portland Jazz Festival , primed to kick off this week, aims to cater to its base while enticing new ears, branding certain events to raise energy ("Dance Party") and to champion regional acts ("PDX Jazz" series).
Culturephile caught up with authoritative local jazz tastemaker Matt Fleeger, Program Director of KMHD Jazz Radio, to find out what we should expect from the 2012 fest, and more generally, what jazz has to offer the next generation. (To hear more from Matt, listen to New Jazz For Lunch, Mon-Thurs, noon-1 on KMHD, 89.1 FM )
Who's your favorite instrumentalist this year?
The whole line-up is just stellar this year, but the artist I'm looking forward to most is Italian trumpeter Enrico Rava. For one, Rava's touring band is made up of some of the most serious players from Europe (including the virtuosic Trombone player Gianluca Petrella). But I'm mostly excited to see this performance because of Rava's lush, dynamic compositions. Think Miles Davis' Kind of Blue meets John Coltrane's A Love Supreme.
Favorite vocalist?
That's gotta be Dee Dee Bridgewater. She'll be bringing her interpretation of Billie Holiday's life and music to the stage of the Newmark Theater on Thursday, the 23rd. This is a phenomenal show – a must see for any Lady Day fans out there.
What are some of the latest trends in jazz music, and which acts from the 2012 lineup best illustrate those trends?
There's a new sort of world-fusion happening in Jazz music. Vijay Iyer's "Indo-Pac Coalition" is perhaps one of the most dramatic examples of a collective that melds classical ethnic styles with improvised music. He's coming to Portland with his fusion of south-Indian classical music. This trio, called "Tirtha" features Iyer playing piano with classically trained tabla player Nitin Mitta, and guitarist Prassana.
What initially drew you to jazz music, and what do you now love most about it?
Personally, I got exposed to Jazz watching a skateboard video when I was a teenager. The music made me feel a certain way, cool, hip etc… My passion for Jazz continues because there's always some "buried treasure" to be discovered in the record store, since so much of the recorded history of the music has never been digitized. Since Jazz is such creative music, new sounds are always being made, and the new crop of Jazz musicians these days are really doing special, innovative things.
More generally, what's "to love"? What do you say to convert casual listeners into a deeper appreciation of the medium? Is there an emotional or societal need that only jazz music can fill?
Because Jazz is over 100 years old, it's impacted – and been impacted by – almost every trend in popular music over the 20th century. I love it when someone tells me "I don't like Jazz" because I know I can find something in that long, storied history that they can appreciate. Jazz music is flexible, it's like a sponge – absorbing different musical styles, shaping them and making them different.
Also, Jazz is mood music. It can be mellow and calming at times, other times upbeat and driving. Because most of the music we play on KMHD is instrumental, we find that our audience in multi-generational. There's something for everybody to like. When I'm turning someone on to the music, I always ask the question "What's your favorite type of music?" because we can always find some Jazz that will connect with their current favorites. Even if they're a Country fan!
For more about Portland arts events, visit PoMo's Arts & Entertainment Calendar, stream content with an RSS feed, or sign up for our weekly On The Town Newsletter!