proof of love
Book Release: Legs Get Led Astray
New Future Tense essay collection reveals an author willing to spill her guts.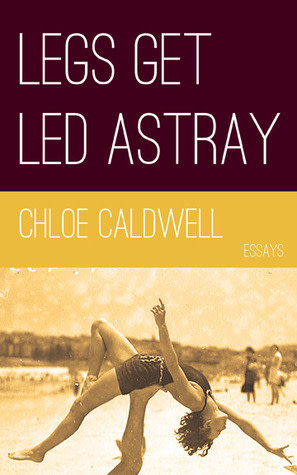 MAR 25 "A small truth in all of this is that I've always wanted someone to invade my privacy," writes Chloe Caldwell in her debut short essay collection Legs Get Led Astray, due out this weekend on Future Tense. The 26-year-old New York based writer, often published on The Rumpus, The Faster Times, and various popular lit websites, tackles themes ranging from the suicide of a lover to working at a New Age summer camp, with a style that local author Cheryl Strayed has called "a scorching hot glitter box of youthful despair and dark deslight."
"Of course, there's also lots of sex, drugs, and grimy subways," adds Future Tense publisher and Powell's Small Press curator Kevin Sampsell.
Caldwell will read and sign at 7pm Sunday, Mar 25 at Alberta Street Pub, joined by local writers Aaron Gilbreath and Meg Worden, with the goal of all authors perhaps best summarized in her essay "On Snooping": "All I've ever wanted, like most people, is proof of love."


For more about Portland arts, visit PoMo's Arts & Entertainment Calendar, stream content with an RSS feed, or sign up for our weekly On The Town Newsletter!