abra-ca-dabble
Book Review: DIY Magic
Anthony Alvorado's DIY Magic offers pragmatists a path to the sublime surreal. Take it or leave it.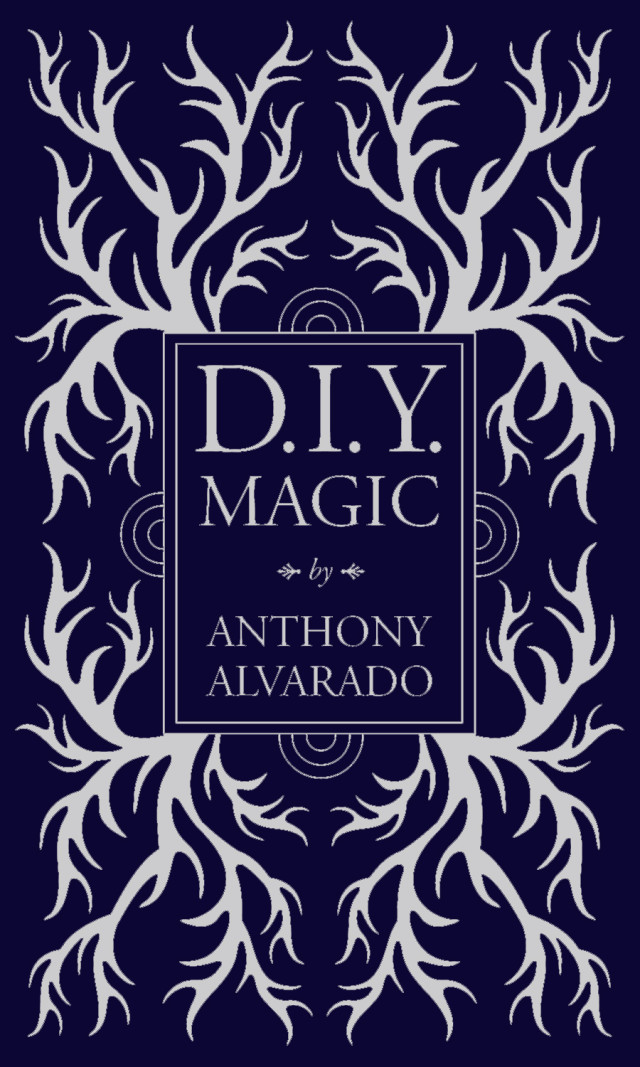 What's the best way to "magic up" your daily life? If, like Anthony Alvorado, you've already found "The Secret" simplistic and Paganism arcane, (and if you secretly chafe at copious homework a la The Artist's Way') you might try DIY Magic, the newest title from fledgling publisher Floating World and a writer who claims to have tried it all, retaining only the most practical strategies.
A first edition for Floating World, this surprisingly non-comicbook sheaf of philosophical prose (with just a few illustrations) comes in a limited-edition, highly gift-able silver foiled cover whose branchy filigree conjures the mythic experience of cracking a book of spells. And Alvorado breaks down his findings in a credibly offhanded style that could as easily come from a knowledgeable and unpretentious older bro: How to experiment with lucid dreaming, legal drugs, and French philosophy. How having a conversation with a "crazy" person can be a catalyst for exploding your petty paradigms.* And how, ultimately, your intuition is the most potent element of the potion. "[Modern magic] demands an eccentric and confident personality who doesn't give a fig what others think," he writes. "Keep what works."
As the book draws to an admittedly inconclusive close, Alvorado throws one last suggestion over his shoulder: "Have fun." And then, like a vulpine spirit guide, he lopes off over the next rise, whether we follow or no.
*Having worked as a Social Worker, the author makes this case with many careful disclaimers.
The DIY Magic release party will be held at Floating World Comics (400 NW Couch St) Wednesday, Mar 21 from 6–8pm.
For more about Portland arts, visit PoMo's Arts & Entertainment Calendar, stream content with an RSS feed, or sign up for our weekly On The Town Newsletter!