limited time listen
Hear New Music from The Shins and The Decemberists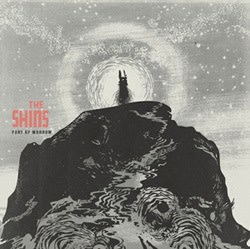 Two of our biggest local music darlings are bracing to release new albums, and you can currently get sneak previews. The Shins first new album in five years, Port Of Morrow, featuring frontman James Mercer with an entirely new backing band, drops on March 20th. The band played highlights along with some old favorites at a concert last night at New York's Le Poisson Rouge that you can watch at NPR Music.
And then The Decemberists first-ever live album, We All Raise Our Voices to the Air (Live Songs 04.11-08.11), featuring songs from The King Is Dead as well as singalong classics, will be in stores and online March 13th. But why wait when you can listen to the first disc at Rolling Stone and the second at Paste. Oh, those Decemberists—never say all those songs about chimney sweeps and tragic sailors of yore mean they're not savvy web marketers.
Currently listening to a deliciously poppy version of the "Soldiering Life."
For more about Portland arts, visit PoMo's Arts & Entertainment Calendar, stream content with an RSS feed, or sign up for our weekly On The Town Newsletter!